7 Phrases That Will Diffuse Arguments With Your Partner, According To A Conversation Expert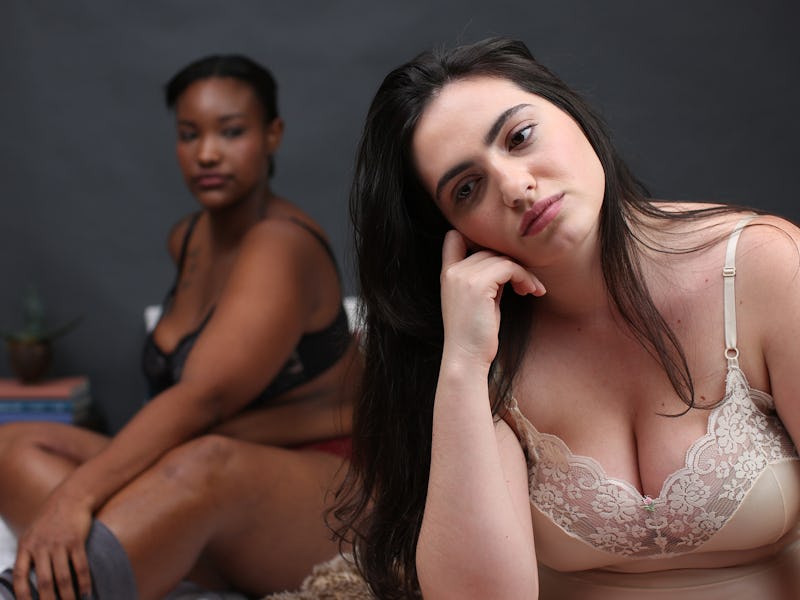 Ashley Batz/Bustle
Couples argue. Whether you've been together for only a short time or a considerable amount of time, you and your partner will argue. It's normal, it's healthy, and it's part of being in a relationship. In fact, various research has found that couples who argue effectively have a happier and more productive relationship, as well as a better chance at relationship success, than couples who avoid arguing all together.
But while arguing with your partner is a natural part of the relationship equation, some things don't warrant an argument, so it's better to stop it in its tracks. "There are no magic phrases or words that will improve your conversations and prevent arguments," Celeste Headlee, Conversation Expert for Plenty of Fish, tells Bustle. "Having prepared things to say, often causes a lot of problems, mostly because you're not really listening, you're just trying to find a way to say your prepared stuff. What's more, it's extraordinarily difficult to deliver a prepared phrase in a way that sounds authentic and not rehearsed, mostly because it is rehearsed."
So while having a go-to phrase for specific arguments won't always work, there are certain things you can say, specific wording you an use that can help ease an oncoming argument.