7 Ways To Make Friends When You Move To A New City In Your 30s, According To Experts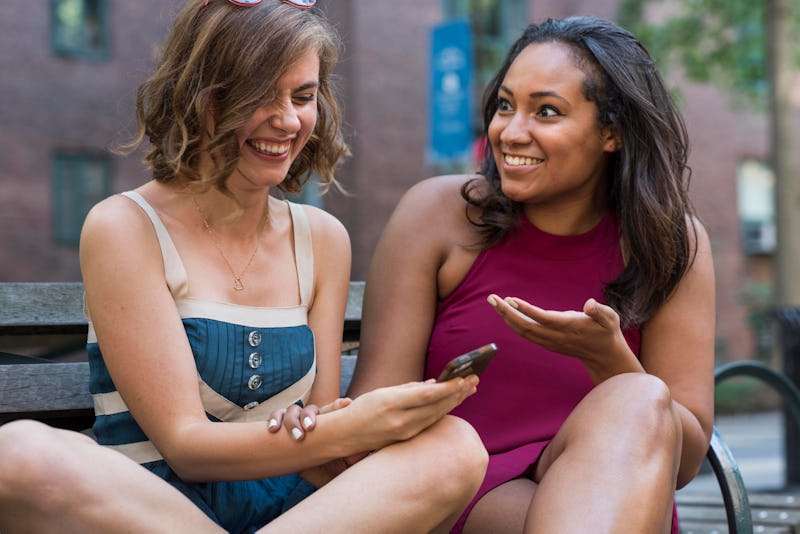 BDG Media, Inc.
If you're moving to a new city — or a new country, or a new hemisphere — after college, it can be an intimidating and lonely experience. While moving for school comes with in-built structure and social systems, picking up and moving your life in your 20s and 30s, for work, a relationship or something else, is less adventure, more potential isolation. The possibility alone is daunting — how do you make new friends when you move to a new place as an adult, especially if you happen to be an introvert?
"Too many people who relocate go home at night after work and over the weekends, and catch up on doing chores," author, sociologist, and friendship expert Dr. Jan Yager tells Bustle. "This increases their isolation because it is harder for them to make new friends." Not to mention, isolation and loneliness aren't good for your mental health. Even if you want to snuggle and nest a bit initially, you're going to have to push yourself out of the house to make a connection with somebody. Though it's definitely harder to make new friends as an adult than it is when you were in school, it isn't impossible. Here are seven expert-approved ways to do it.