9 Unexpected Ways To Make Friends In A New City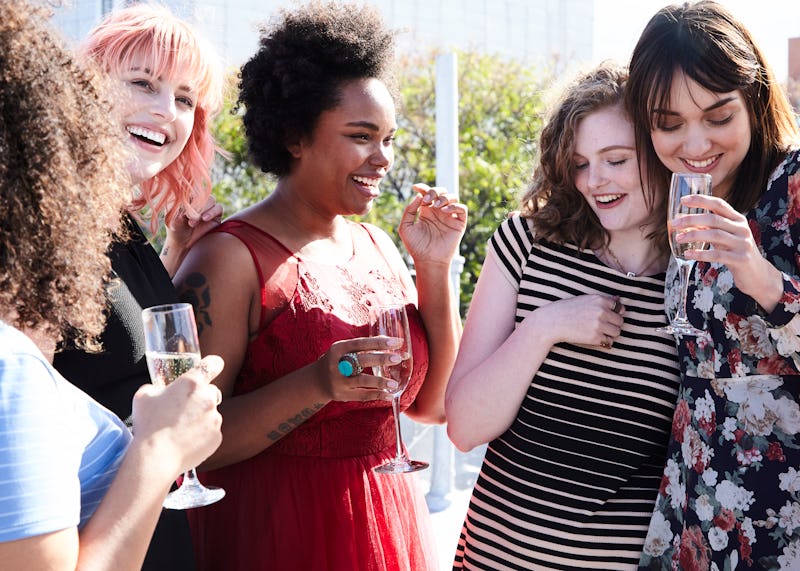 Hannah Burton/Bustle
Trying to make friends at all in your 20s and 30s can have you feeling like the new kid on the playground again. Compound that with the stress of moving, and it can start to feel like too much to handle. Learning how to make friends in a new city, though, doesn't have to be as difficult as it sounds. You'll just have to put in a little bit of effort.
"One of the things that makes finding friends so intimidating is because we're so quick to believe our perception of the situation is reality," life coach Desiree Wiercyski tells Bustle. "We think that everyone else has their lives together, all the friends they would ever want, and wouldn't care or having time for new connections." But that's not actually true. The reason so many people have advice on how to make friends after a move is because so many people have been there.
And being nervous is just fine. "When we are out of our comfort zone we forget how we even made friends in the beginning and have a tendency to become more shy or nervous of being vulnerable to new people and experiences," Jenn DeWall, millennial life and career coach, tells Bustle. While the basic places — work, networking groups, and bars — can be good options for finding your new group, looking into other ways to find friends can make your new life all the more fun and interesting.
Here are some unexpected ways to make friends in a new city.