10 Ways To Make Your Own Instagram Memes & Get In On The Fun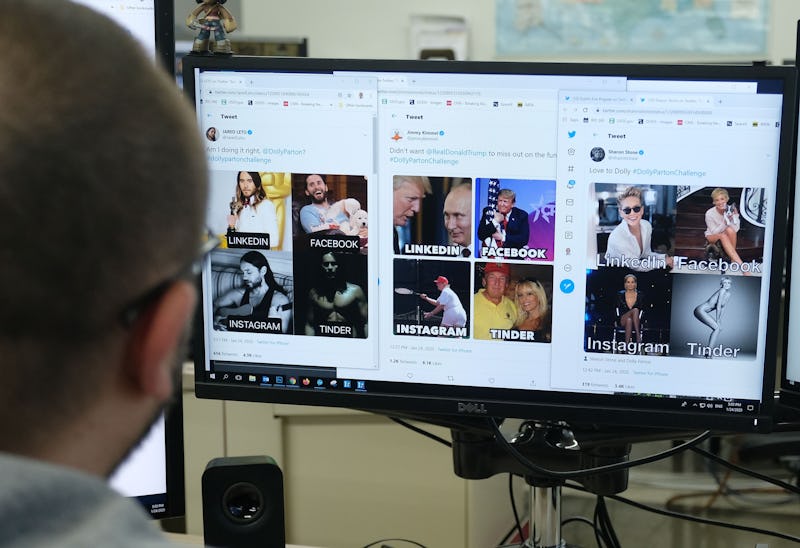 CHRIS DELMAS/AFP/Getty Images
It seems like there's a meme for pretty much all the major events that happen in the world these days. People made memes about the 2016 Presidential Election, Miley Cyrus and Liam Hemsworth's breakup, and just about everything in between. Some others, like the Dolly Parton meme, are actually used to spark conversation about social media itself. And while scrolling through memes is super entertaining, you might have even more fun making memes for Instagram and getting in on the conversation.
You're not the only one who thinks memes are cool — even researchers have pointed out the impressive amount of knowledge it requires to come up with a relevant one. Think about it: How awesome is it that you can just look at an image and its vaguely worded-text and know the exact message that someone across the world is trying to convey? I'd say pretty impressive, especially considering the fact you can use them to get your own message out too. Whether it's the Arthur meme, the distracted boyfriend meme, or the Kombucha girl meme, there's always a way to sum up exactly how you feel.
Here are 10 ways you can get in on the fun and make memes of your own.