5 Easy Ways To Make Sex More Comfortable, According To Experts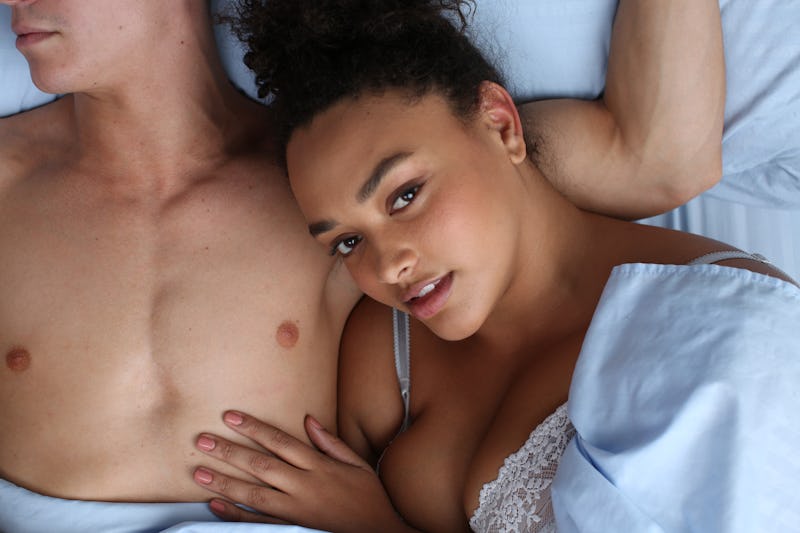 Ashley Batz/Bustle
Experiencing pain during sex is more common than probably we'd like to think, with one in 10 women suffering from it, according to a recent study in BJOG: An International Journal of Obstetrics and Gynaecology. The causes of this can range from inadequate arousal to serious conditions like vulvodynia. But what about mild discomfort — the kind that's not debilitating but merely annoying? This doesn't always point toward a medical issue, but it can be prevented.
First of all, don't ever feel like you have to push through sex. Even if the discomfort is slight, any pain is too much pain (unless you're into that). "You don't want to push it and force yourself to do it just to please your partner," Dr. Stacy Friedman, a clinical sexologist and certified sex coach, tells Bustle. "This can cause built up resentment and lower the libido where you may not desire sex anymore due to the concern that you will have pain again. Keep communication going with your partner so they are aware and can take care not to pressure or cause more unnecessary discomfort."
If you want to have sex but aren't finding it 100 percent pleasurable, here are some ways to maximize the comfort.