Marie Kondo Your Wardrobe With These Killer Tips, Because 2019 Is A Clutter-Free Zone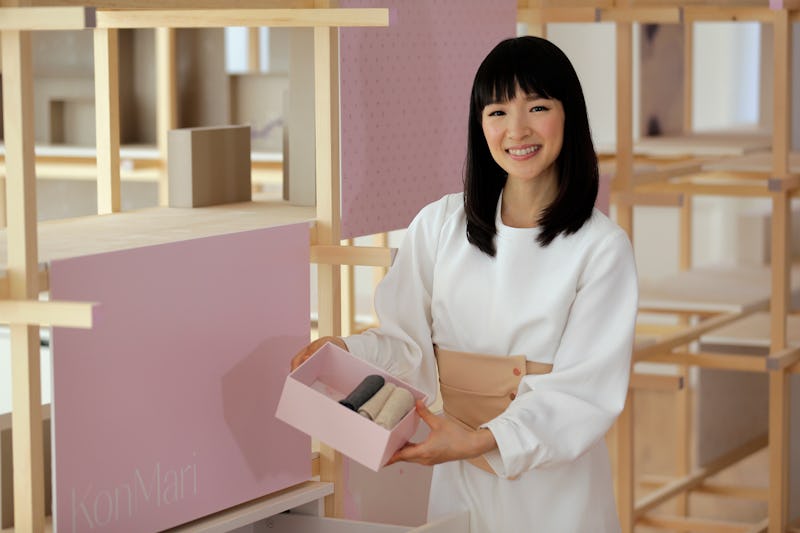 Seth Wenig/AP/Shutterstock
It's impossible to navigate the internet without reading the name Marie Kondo at least once or twice. The woman responsible for changing how people tidy their homes is especially prominent at this time of year, when you're probably figuring out how to start anew and leave behind any unwanted baggage. Decluttering your entire house can seem a tall order but I've found that organising the things you wear every day can be the best way to start. Here's how to Marie Kondo your wardrobe and pave the way to a lighter life in 2019.
Kondo's famous KonMari method is what you'll need to focus on. Whether you've heard about it online, read Kondo's book: The Life-Changing Magic of Tidying, or watched her new Netflix series, the innovative organisation method involves examining your personal connection with your items to decide what stays and what needs to be thrown in a bin bag pronto.
Kondo also delves into revolutionary new folding techniques so that you'll never have to hunt through a drawer again and why you shouldn't get bogged down by the past. The next few steps break down the KonMari method into five simple tasks that should seem achievable, rather than daunting.