How To Live With Someone & Not Hate Them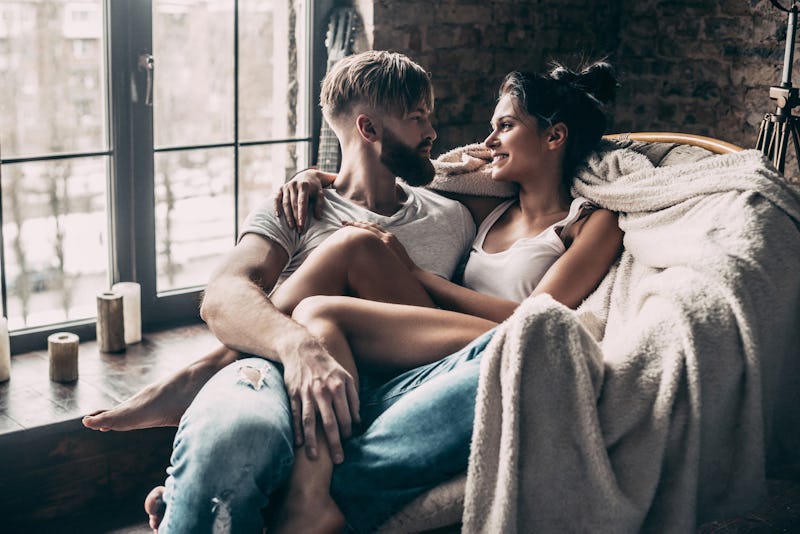 gstockstudio/Fotolia
Chances are that when you decide to move in with your partner, you're feeling pretty optimistic about your ability to tolerate them. But a few days, weeks, or months in, your mind ends up finding new things to get annoyed by. Maybe you never realized they chewed so loudly, or their bad taste in music isn't so cute anymore. Relax — this is normal, and there are ways to curb it.
The key to avoiding cohabitation burnout is to split your attention evenly between three things: you, your partner, and the relationship, Joshua Klapow, Ph.D., licensed clinical psychologist and associate professor of public health at the University of Alabama at Birmingham, tells Bustle. "Every day, in a relationship, you have three criteria to meet: 1. Is this good for me? 2. Is this good for them? and 3. Is this good for the relationship? The trick is to not get overloaded on any one of the three. Some days, it needs to be about you, some them, some the relationship."
It's when these three things are thrown off balance that you start to resent your partner. So, you could actually get tired of each other because you're not spending enough time together. If your only interactions are telling each other to move out of the way while you're cooking, you can forget what you like about the relationship.
"By balancing your attention across the three, the outcome will be the best for all three," says Klapow. "This may mean 'alone time,' it may mean taking on tasks individually, or it may mean hobbies that you do together and you do apart." Here are some ways to maintain that balance.