5 Tricks To Keep Yourself From Getting Sick While Traveling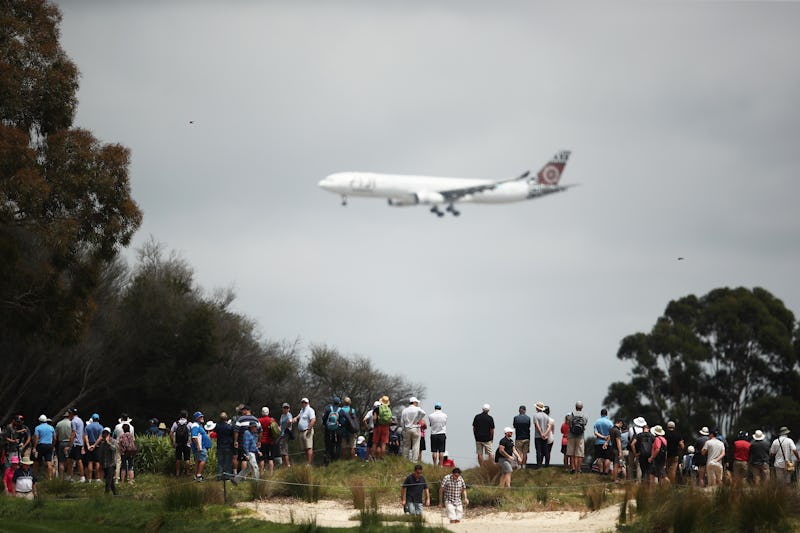 Matt King/Getty Images Sport/Getty Images
We all have our own tips and tricks to not get sick when we travel. Stay away from the sneezing family in the airport lounge; carry hand sanitizer; get every recommended vaccination and make sure all the others are up to date — these are obvious, and easy, ways to protect your immune system from an onslaught either while traveling or in a new country. Seasoned travelers, however, know that there are a few less obvious strategies to fend off illness, whether it's from food poisoning, infection, or viruses, when on the way around the world. Because nothing ruins a vacation faster than feeling gross. If you're prone to getting sick while traveling, some of these tricks might help.
The immune system is naturally depressed when you do a lot of traveling because of exhaustion, changing diets and routines, and exposure to other travelers in enclosed spaces. The Center for Disease Control recommends that if you're ill, you go through a set of stringent health criteria before you decide to take that trip, including your history of recent surgery and symptoms you might be experiencing. It's not just for your safety; it's for the health of everybody else around you, who might not exactly be thrilled if they catch something nasty because you don't want to delay your holiday.
If you're otherwise in ship-shape, but want to avoid being laid up with a cold when you get back, check out these tricks for staying healthy while traveling.