How To Climax At The Same Time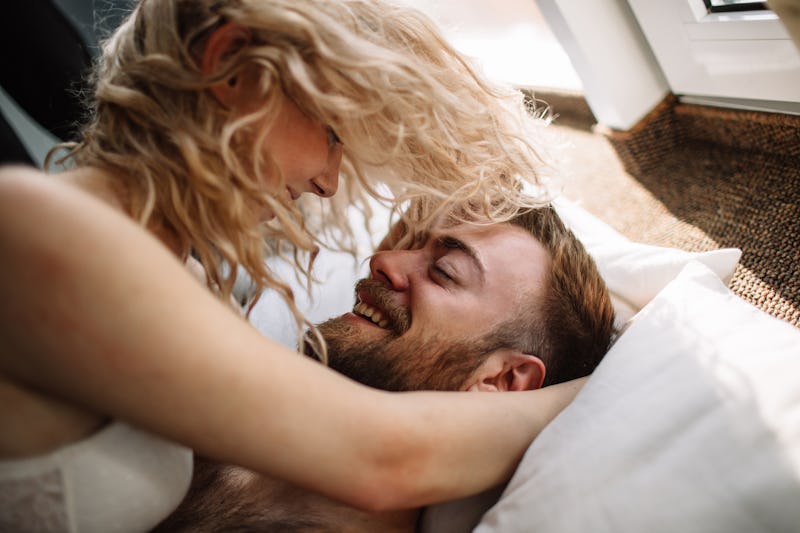 Fotolia
There's nothing more magical than being so super connected to your partner that you happen to orgasm at the same time during sex. You both came! Which is great considering that the orgasm gap is unfortunately alive and well. Although Cosmopolitan says simultaneous orgasms are like the "Bigfoot of sex moves," a new Lovehoney survey found that more people have experienced it than you probably think.
Online sex toy retailer, Lovehoney recently conducted a survey of 4,400 adults living in the U.K. What they found was 90 percent of couples have achieved a shared orgasm at some point in their relationship. While Lovehoney's sex expert, Jess Wilde called the news "fantastic," which it is, they also found that shared orgasms only happen about a third of the time for couples in long-term relationships.
The survey also found further proof that the orgasm gap is huge. Nearly 75 percent of men say they orgasm almost every single time they have sex in comparison to only 28 percent of women. That's why the company is currently pushing their "Mind the Gap" campaign, which aims to help couples share more orgasms between them.
"If you're trying to reach orgasm at the same time you have to communicate to one another where you are in the process," psychotherapist and certified sex therapist, Kristie Overstreet tells Bustle. If you're looking to close the orgasm gap in your relationship, here are some ways you and your partner can try orgasming at the same time: