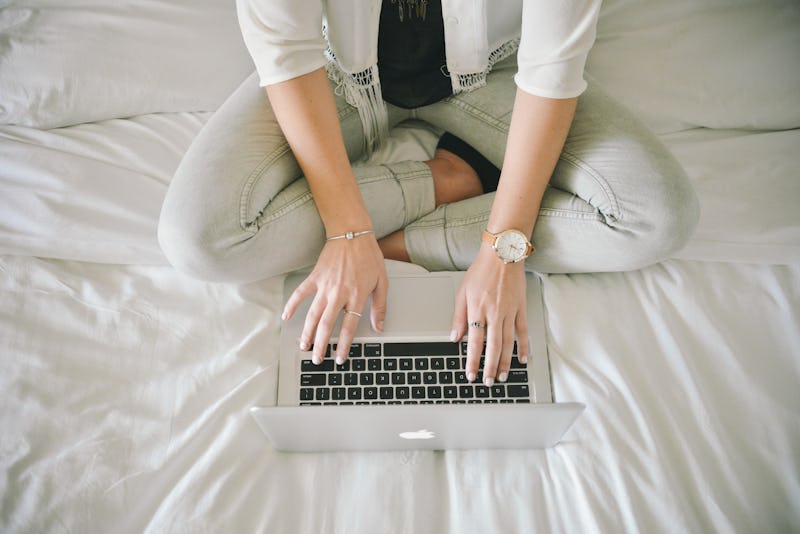 Have you always wanted to write for Bustle? Well, we'd love to receive your freelance pitches! But what are we looking for, exactly, and what is the best way to submit your pitches to editors?
Click here for current specific story needs for our Lifestyle, Books, News & Politics, Fashion & Beauty, and Entertainment verticals. And if you're hoping for some broader guidance on what to include in your pitches and our general advice for what to do (and not to do!), read on.
But first, a disclaimer: This is only advice for how to pitch to Bustle. While we can't speak to the protocols at other publications or websites, these tips are aimed to help you get your story idea across quickly, clearly, and professionally. This is how we at Bustle prefer to receive pitches for freelance stories, and we'll be more able to review your pitches for editorial consideration if you follow the advice ahead.
1. Know What We're Looking For In The First Place
In any pitch to Bustle, please include the following:
A sample headline for the piece.
A 2-3 sentence description of the angle of the piece.
Your plan for photos, if applicable.
Sources for the piece that you know you have access to.
Clips, if you have not written for Bustle before.
Your standard rate.
We only accept pieces that haven't been published elsewhere, and of course, you should be familiar with the site and tone of Bustle.
2. Try Making Your Subject Line A Great Potential Headline — And Be Clear About What Your Pitch Is About
The main way to do this is not to get too fancy, vague, or cheesy. Your subject line can read like a sample headline, for example, "SUBMISSION: 6 Reasons Pitch Perfect Is The Ultimate Feminist Film, "PITCH: What I Learned About Love From Losing My Mother (Draft Attached)" — not something like "Funky Freelancer Wants To Write About Sex!" or "Hi Bustle!"
3. Keep Your Intro Short, Simple, And To The Point
Keep the body of your email intro short, professional, and clear. Briefly introduce yourself, avoid telling your life story, link to any related articles you've published if applicable, then get straight to the pitch. Ideally, the whole intro is one paragraph, max.
4. Don't Get Discouraged If You Don't Hear Back — Instead, Get Savvy
We have to be very, very selective about our pitches these days because we get so many. If you have several pitches rejected in a row, don't get discouraged — but don't keep trying the same things, either. This might be when you want to follow up with the editor to see if there's something different you can try in your pitch.
Good luck, and happy pitching!
Image: Pexels