Here's Why A "Strength Date" Is Just What Your Relationship Needs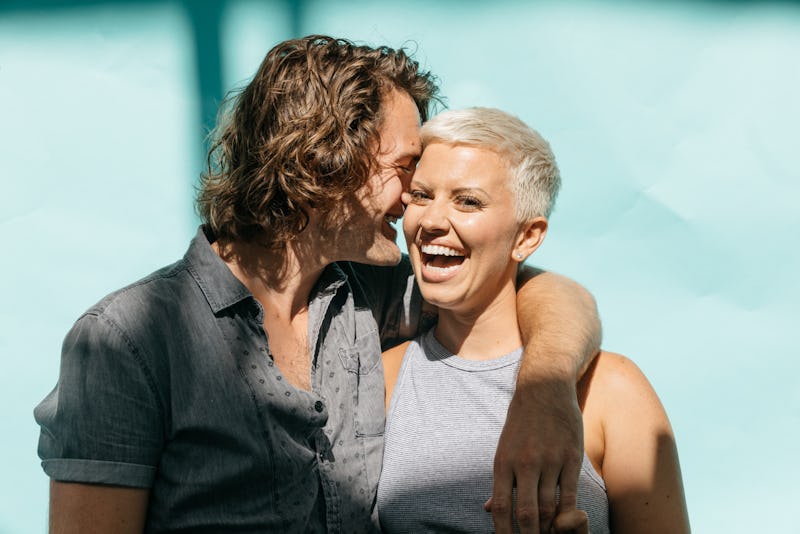 Ashley Batz/Bustle
If you're in a long-term relationship, you may think you've tried every date in the book. But have you figured out which dates are truly suited to you? The best date to bring you and your partner closer is one that makes use of both your strengths. Hence, the concept of "strength dates," which James Pawelski, PhD and Suzann Pileggi, MAPP present in their book, Happy Together: Using the Science of Positive Psychology to Build Love That Lasts.
Strength dates are what they sound like: activities that incorporate both partners' greatest strengths. They're based on positive psychology, whose philosophy says that if you focus on the best things about yourself and your relationship, they'll grow. "Having strengths dates with your partner is an effective way to deepen your connection," Pileggi tells Bustle. "Exercising our strengths on a daily basis increases individual well-being. And when we acknowledge and help facilitate our partner's strengths, we are happier in our relationships and experience greater sexual satisfaction." Strength dates can be especially powerful for those concerned that they're losing themselves in their relationships, because they let you bond with your partner while celebrating yourself.
So, how does it work? Here's how to plan the perfect strength date for you and your partner and continue exercising and celebrating your strengths, according to Happy Together.