7 Nutritionist-Recommended Tips For Protecting Your Gut Health Over New Year's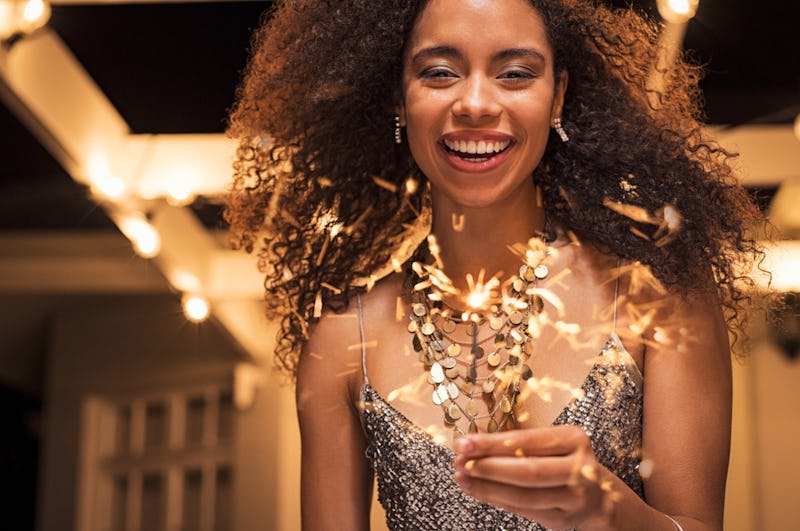 Rido/Shutterstock
While New Year's Eve may be a fun time to drink and stay up late with friends, your gut — and its healthy bacteria — might take a hit from the festivities. Luckily, experts say protecting your gut health on New Year's is super easy, so you can celebrate the holiday without worrying about your wellness.
The truth is, gut health affects so much more than just the digestive tract. Science has shown that everything from your mood, skin, and even your joints can be impacted by your gut microbiome (aka, the bacterial ecosystem in your gastrointestinal tract). Unfortunately, many classic New Year's Eve activities, like drinking, can mess with your gut — and, so it follows, your overall health.
"One of the challenges is that many people do not drink in moderation, thus leading to [gut] dysfunction. Alcohol is a toxin, and the body recognizes it as such," registered dietitian and nutritionist Maya Feller tells Bustle. "The gut then becomes susceptible to dysbiosis [aka, imbalances in gut bacteria], inflammation, and changes in the microbiome. This can lead to changes in immune function, since the gut is the largest immune mediator in the body, and an increased risk for disease."
Suffice it to say, your gut health plays an important role in maintaining both your mental and physical wellness. Here are seven helpful tips from nutritionists on how to protect your gut health before, during, and after New Year's Eve.