7 Things You Can Do For Your Heart Health In Your 20s & 30s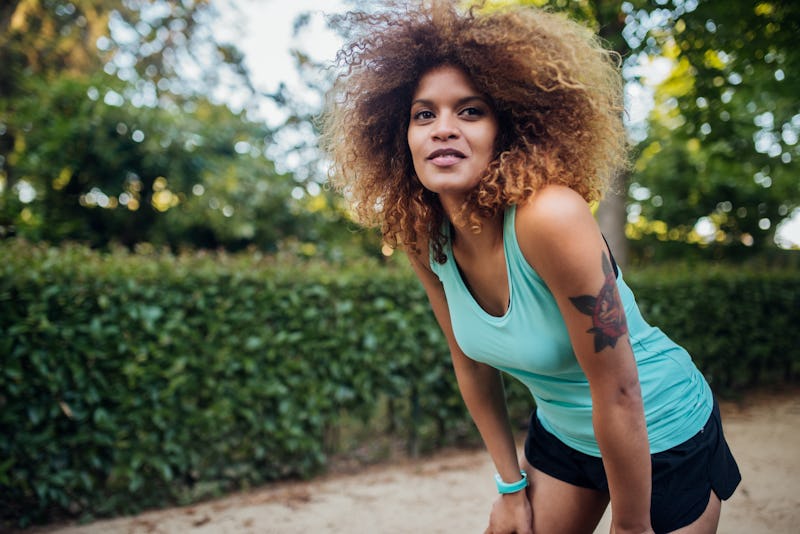 RgStudio/E+/Getty Images
Unless it runs in your family, heart health is probably not high on your list of things to worry about right now. But rates of heart disease are increasing among young people — particularly younger Black women. Protecting your heart health in your 20s and 30s, experts say, is one of the best ways to prevent heart disease later.
"We see many people diagnosed with heart attacks, chronic heart disease, and exhibiting the risk factors for heart disease in the future as early as their 20s," says heart failure cardiologist Dr. Shaline Rao, MD, an assistant professor at NYU Langone Health. "The 20s and 30s are a great time to set up good routines, set up a relationship with a primary care doctor, and start heart healthy living to maximize heart health into our later life decades."
According to a 2019 study published in the journal Circulation, Black women as young as their 30s and 40s are more likely than young men to experience acute myocardial infarctions (AKA heart attacks). Significantly, the study also found that women of any race were less likely than white men to receive proper cardiovascular care. This treatment disparity in heart health contributes to myths about who needs to protect themselves from heart disease.
"Most people think they can eat and drink whatever they want in their 20s and 30s without any repercussions later on in life," says Manhattan Cardiology DO and cardiologist Dr. Roshini Malaney. The truth is, it's never too early to start caring for your cardiovascular system. Here are some steps you can take in your 20s and 30s to protect your heart health — for now and for later.