Trump's Offshore Drilling Plan Is Open To Public Comment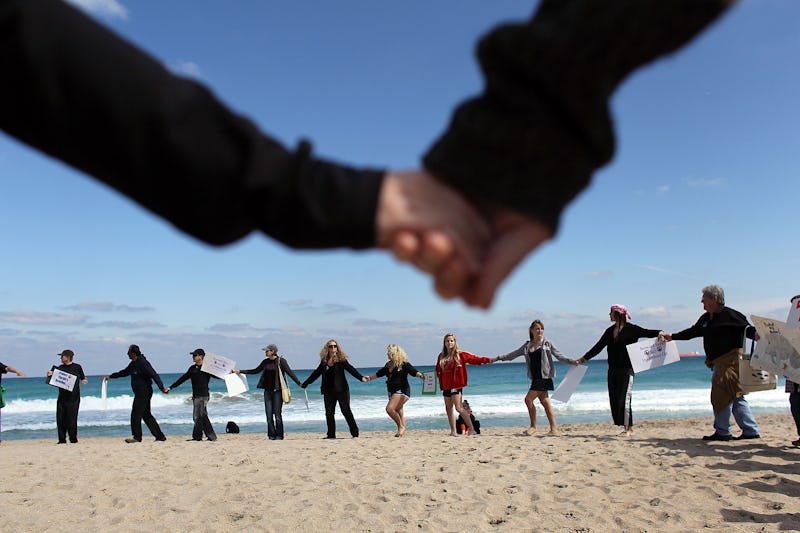 Joe Raedle/Getty Images News/Getty Images
According to a new plan from Trump's Interior Ministry, the country's Atlantic and Arctic coasts could be opened up to drilling, overturning a five-year ban on drilling put in place by President Obama. But for those worried about the environment, the Deepwater Horizon oil spill is proof enough that drilling has the potential to damage the Earth. To make matters worse, drilling could begin just about anywhere along an American coast where oil deposits are thought to be found. Fortunately, there are ways to protest Trump's offshore drilling plan if you think it will be devastating to America's coasts. Moreover, you can do it through an official channel now that the administration has opened the plan up to public comment.
The president addressed the new plan at the U.S. Energy Department last Thursday:
In order to unlock more energy from the 94 percent of offshore land closed to development, under the previous administration, so much of our land was closed to development. We're opening it up, the right areas, but we're opening it up — we're creating a new offshore oil and gas leasing program. America will be allowed to access the vast energy wealth located right off our shores. And this is all just the beginning — believe me.
For Trump, opening up the seas of America's coasts to oil drilling is just the beginning. So forget about the Paris climate agreement and new clean jobs. Here's how you can protest this decision.