How To Protest Trump's Immigration Policy & Help Reunite Families Separated At The Border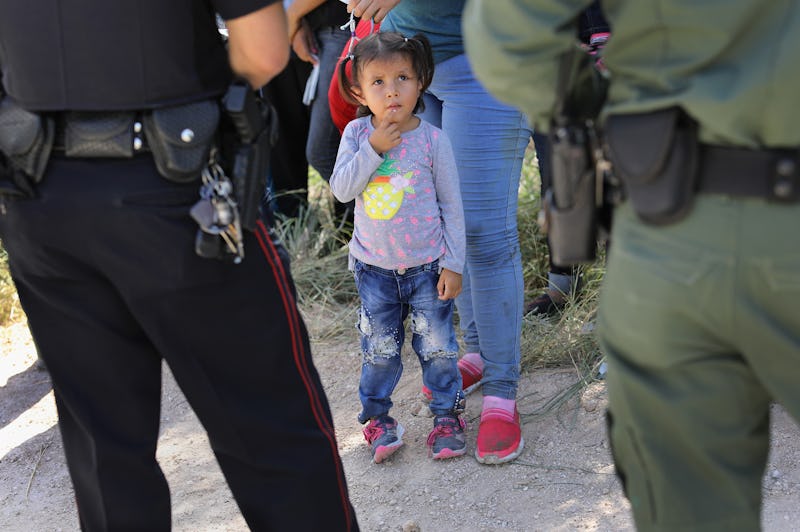 John Moore/Getty Images News/Getty Images
The images of children crammed into immigrant holding centers are startling. Thousands of kids, separated from their parents, have been detained near the border under the Trump administration's "zero tolerance" immigration policy after patrol agents caught them crossing illegally, the New York Times reported. On Monday, despite the swell of public furor, the president stuck to his guns, insisting falsely that the Democrats were at fault. Many have called the border enforcement protocol inhumane and are determined to protest Trump's immigration policy and reunite families separated at the border.
"They could be murderers and thieves and so much else," Trump said, referring to the people crossing the southern border, during a speech at the National Space Council on Monday, according to The New York Times. "We want a safe country, and it starts with the borders, and that's the way it is."
Nearly 2,000 children have been split up from their parents over the past six weeks, according to The Times. At one point, CNN reported that Homeland Security authorities forced a four-month-old breastfeeding baby away from her immigrant mother in a detention center, though government officials have denied doing so. In response, protests along the U.S.-Mexico border have garnered large crowds, according to PBS. If you'd like to voice your opposition to the family separation policy, here are some ways to take action.