This Archive Of Meghan Markle's Blog Proves Her Life Before Harry Was Impressive AF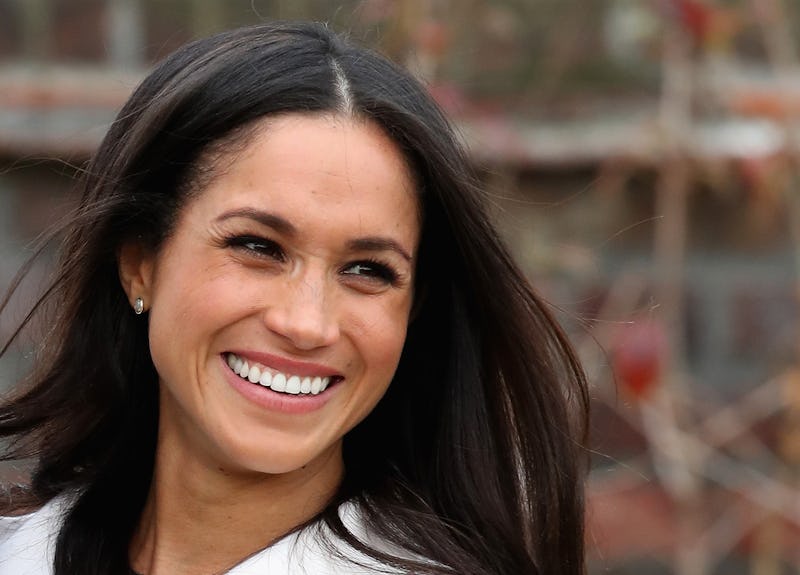 Chris Jackson/Getty Images Entertainment/Getty Images
In April 2017, the now Duchess of Sussex said goodbye to her lifestyle blog, in a move considered at the time as a sign of her increasing commitment to royal life. But all hope is not lost for those wondering how to read Meghan Markle's The Tig now it's no longer published online. It turns out archiving website The Wayback Machine has retained caches of various pages in order to preserve Markle's self-proclaimed "passion project."
But first, let's go back to the beginning. Taking a sip of Tignanello wine several years ago, Markle had one of those blessed "ah-ha" moments of understanding. "So there I am, with very minimal wine knowledge and I take a sip of this wine," Markle said via The Tig's about page. "Suddenly I understood what people meant by the body, the legs, structure of wine." From that moment on, whenever — and wherever — she had a moment of awareness as she did with that sip of wine, she'd refer to it as a "Tig" moment.
Markle described these moments perfectly as "an understanding that comes with living your life to the fullest so that it bursts at the seams" with "an insatiable curiosity." Being aware of the little things can actually bring so much joy into an otherwise mundane day, and Markle captured this sensation perfectly.
Looking back through the archives on The Wayback Machine, in the three years that The Tig was live, Markle certainly lived up to the "inspired lifestyle" she described in her mission statement of sorts. Through covering lifestyle angles like food, travel, and living, as well as fashion and beauty, Markle gave the world an insight into her life and the ways in which she allowed her self to feel present in all aspects.
My favourite aspect of The Tig is seeing how Markle configures these sections. For example, as I clicked on the beauty tab, I was expecting the usual posts on essential make-up products, 10 easy and quick hairstyles... you name it. Instead, I was greeted with posts to do with mental wellness and a whole lotta self-love. My expectations as to what can fall under the beauty umbrella were mistaken. I often forget the importance of inner beauty as opposed to just the physical, and it seems as though Markle wanted you to notice that it's not all about the glitz and glamour. Although, when she did talk about red carpet essentials, she provides an extremely unique insight into the working world of an actress that she was not afraid to hide.
It's clear that through The Tig Markle wanted to bring awareness to mental wellness and a strong relationship between body and mind. Being present, aware, and having a sense of mindfulness regarding your surroundings does not come easily. But when it does, a whole new level of experience floods the senses, and a new appreciation of the smallest things becomes apparent.
I recently began training my mind to do this through meditation, something that Markle touched upon in January 2015. "Mediation was something I found endlessly daunting at first, but soon became the quietude that rocked by world," she wrote. "I can't put my finger on the why or the how, but I will tell you this much, for me ... I am just happier." Checking in with your body and mind for ten minutes a day can do wonders, and really can make you feel that bit happier.
If meditation doesn't suit you, just admiring a flower on a walk or the smell of the sea at the beach allows your mind to be present in that moment, even if it's only for a second or two. Markle's pure enthusiasm in her "Insider's Guide" travel section fully encapsulates that feeling and the importance of "living in the moment" in situations where you'd otherwise ignore the little things.
That's what "Tig" moments are all about; discovering that the smallest things in life can often produce immense joy and happiness, and thankfully we can still enjoy Markle's discoveries through these archives.