7 Brilliant Hacks To Resolve Conflict Faster, According To Experts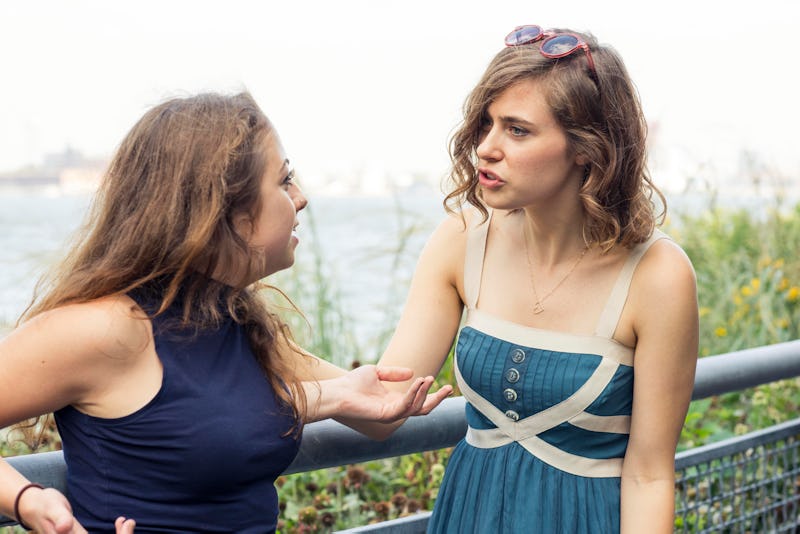 BDG Media, Inc.
In a perfect world, we would all get along beautifully — no fighting, no misunderstandings, and no awkward tension. Unfortunately, with so many different personalities and opinions, this reality isn't very likely, but we can work to make communication a little smoother. There are a number of tricks that can help us resolve conflicts faster, and although that doesn't mean that disagreements will never happen, these tactics can make for quicker and less stressful resolutions.
"Conflicts escalate fast when we move into 'Reptilian Brain,'" psychotherapist Lena Derhally MS, MA tells Bustle. "Reptilian Brain is the most primitive part of our brain that responds to threat. A threat response is survival mode, and there are two ways humans respond to threat: fight or flight. Once reptilian brain is activated, we tend to lose all rational thought and reason. This is why some people say and do things in the moment that they usually regret later or say [things] they don't mean."
Part of being good at resolving conflict involves knowing some tactics ahead of time, so when it comes to a tense moment, you don't act solely out of emotions. Here are seven tricks that can help you resolve conflicts faster, according to experts.