How To See The Annular Solar Eclipse On Feb. 26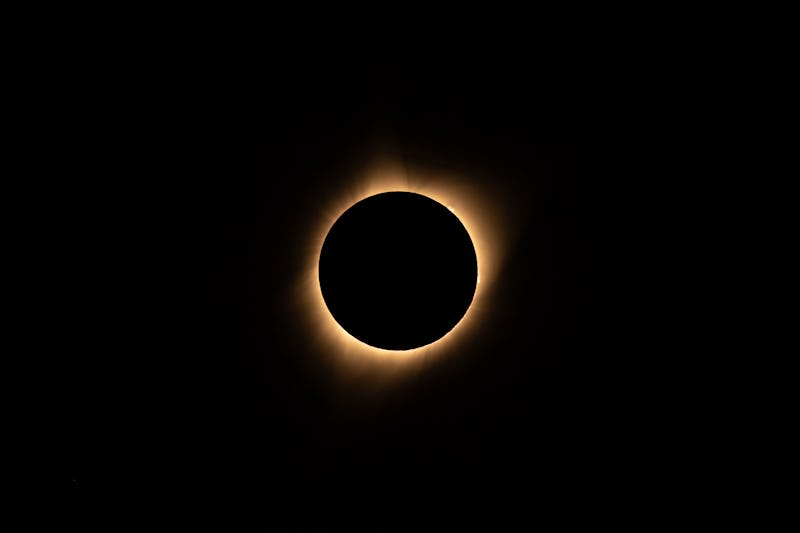 VW Pics/Universal Images Group/Getty Images
This month, the new Moon on its orbital tilt is set to pass between the Earth and the Sun, transforming the ball of fire into a brilliant ring of light. But astronomy buffs will want to know how to see the 2017 annular solar eclipse on on Feb. 26 — because most of the world's population will have to do quite a bit more than just "look up" to witness this remarkable celestial event. But with a little ingenuity (or, y'know, access to a livestream), you should still be able to witness this gorgeous, fiery event.
The lucky folks in the southern hemisphere will have a prime spot to view this partial eclipsing of the sun's rays, but for those of us on the other side of the globe, next Monday's solar eclipse will not visible to the naked eye even with protective lenses. Those residing in the United States should take heart, however, as in just a matter of months, a total solar eclipse is set to occur on Aug. 21. It will be the first one to be viewed from the United States in nearly four decades, pitching states from Oregon to South Carolina into some unusual darkness.
Unlike August's total solar eclipse, the annular solar eclipse will not entirely blot out the Sun. Annular solar eclipses occur when a celestial body obscures most of our view of the Sun, but leaves a bright halo of light around the edges known as the "annulus" (Latin for "ring"). The Moon is farther away from the Earth at this point in its orbit, so it looks smaller when directly aligned with the Sun, thus producing the circular light effect sometimes referred to as a "ring of fire." Dramatic, eh?
For those interested in watching this rare celestial phenomenon unfold, follow these step-by-step guide to watch the annular solar eclipse this year: