JAY-Z Recasts 'Friends' In This Music Video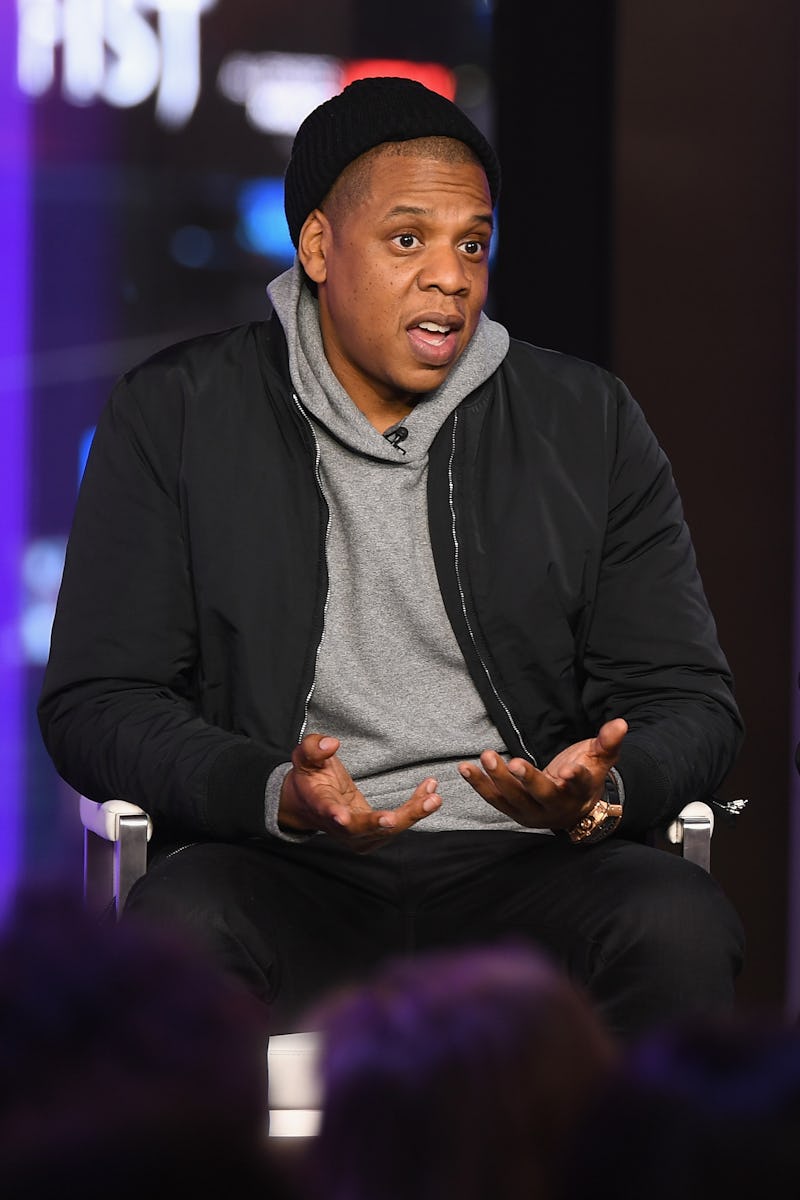 Dave Kotinsky/Getty Images Entertainment/Getty Images
JAY-Z's newest music video for "Moonlight" enlisted the help of a few big names in Hollywood when he created the music video for "Moonlight" which was featured on his recently released album, 4:44. The video is a re-imagining of Friends made with black actors, and it features Insecure co-writer and creator Issa Rae as Rachel, Jerrod Carmicheal as Ross, Lil Rel Howery as Joey, Lakeith Stanfield as Chandler, Tiffany Haddish as Phoebe, and Tessa Thompson as Monica. If you haven't seen the music video yet and how to stream the music video for "Moonlight" by JAY-Z depends on when you want to watch it.
If you must see it right now, you'll need to be a Tidal subscriber. This isn't exactly surprising, considering the fact that 4:44 is also only currently available to Tidal subscribers. If you're willing to wait a bit, "Moonlight" director Alan Yang (Master of None) tweeted that the video will "be everywhere in a week." He didn't specify where exactly, but it could mean the video will drop on YouTube soon.
The good news is that you can at least watch a small preview of the video right now. The preview shows the first 44 seconds of the video, which includes a bit of dialogue between Carmichael, Howery, Stanfield, and Rae. What follows throughout the rest of the video is a re-imagining of the show's iconic opening sequence, as well as audio from this year's infamous Oscars mix-up between the cast and crew of Moonlight and La La Land.
Yang also tweeted a preview of the music video's opening credits.
So, you won't be able to see too much of the video if you're not logged into Tidal, but something is better than nothing, right? And it looks like it'll be worth the wait to watch the full video soon.