How To Catch Those Tearful Emmys Acceptance Speeches, Wherever You Are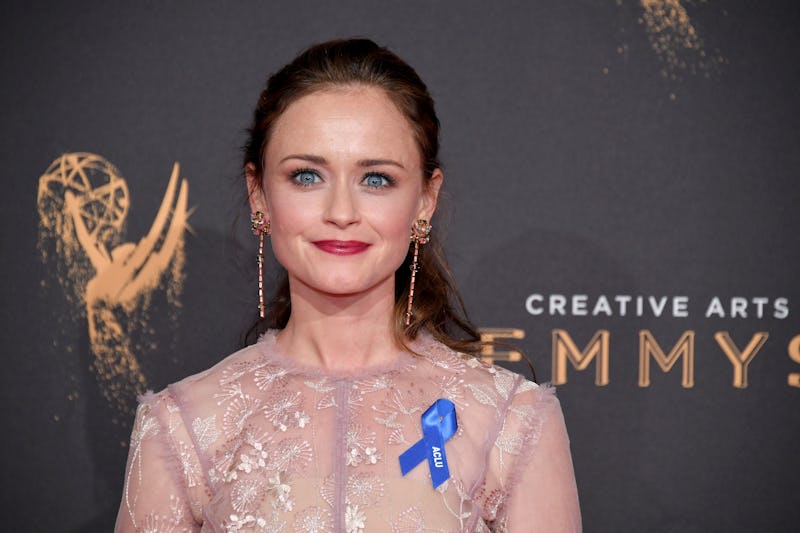 Neilson Barnard/Getty Images Entertainment/Getty Images
On Sept. 17, the red carpet will be unrolled, the stars will come out to play, and the trophies will be handed out… but how will you watch the 69th annual Primetime Emmys if you don't have a television? Don't worry, it is possible to stream the 2017 Emmy Awards even without the assistance of the very device for which the content that's being award was created for. That's the good news; the bad news is that the options are still fairly limited. But savvy 21st century TV viewers are used to coming up with clever ways to consume content, so I have faith that you'll be able to find a way to not miss a single second of the ceremony.
Of course, the easiest way to catch the Emmys is still the old-fashioned way: on live television. The pre-ceremony red carpet arrivals will start at 6:00 p.m. ET — that's 3:00 in the afternoon for you folks out on the West Coast — and will be broadcast on E!. When the ceremony proper begins at 8:00 p.m. ET, you'll have to change the channel; all of the Big Four networks take turns hosting the annual event, and this year it's CBS' turn. (Last year it was on ABC and next year it will be on NBC.) In accordance with its temporary home on the Eye Network, CBS late night host Stephen Colbert will be emceeing the proceedings, taking over from last year's host, Jimmy Kimmel.
But of course, you didn't come here to find out how to watch the Emmys on live television. That is so 2016… Fortunately, CBS will also be making the awards ceremony available for your Netflix-honed streaming pleasure. The only catch is, you have to be a subscriber of the network's own streaming platform, CBS All Access, in order to watch it. (That's the same service that streams the Good Wife spinoff The Good Fight, and which the upcoming Star Trek: Discovery will also call its home.)
Not a paid user of CBS All Access? No problem. Just sign up for your seven-day free trial on Sept. 17, and stream the Emmys to your heart's content. Once you sign up, you'll be able to stream the ceremony through pretty much any device you may already have: Apple TV, Amazon Fire TV, Chromecast, Roku, PS4, XBox, you name it. The world is your oyster.
You might also have heard of Sling, a service that allows you to stream live TV to your computer, mobile device, or television without actually having a cable subscription. If you're already a Sling user, you'll of course be able to watch the Emmys on CBS through that service; and if not, just like CBS All Access, you can sign up for a seven-day free trial.
Those are pretty much the only ways to (legally) stream the Emmy Awards… although there will be other Emmy-related goodies to consume throughout the evening on various platforms as well. Emmys.com and the ceremony's Facebook page will be broadcasting Backstage Live!, with real-time access to the backstage Green Room and winner interviews. And keep an eye out on the ceremony's official Twitter, Snapchat, and Instagram accounts for other snippets of exclusive content (although none of them will be streaming the ceremony in its entirety).
As the definition of television continues to evolve, so do the Emmys, expanding categories and creating new fields every year — so it only makes sense that the way viewers watch the Emmys continues to evolve as well. You don't even need to own a television to tune into the ceremony anymore… and in a few years, we might all be watching the Outstanding Drama Series trophy being handed out via our permanently-implanted VR headsets. Who knows?