How To Stream The Inauguration On Twitter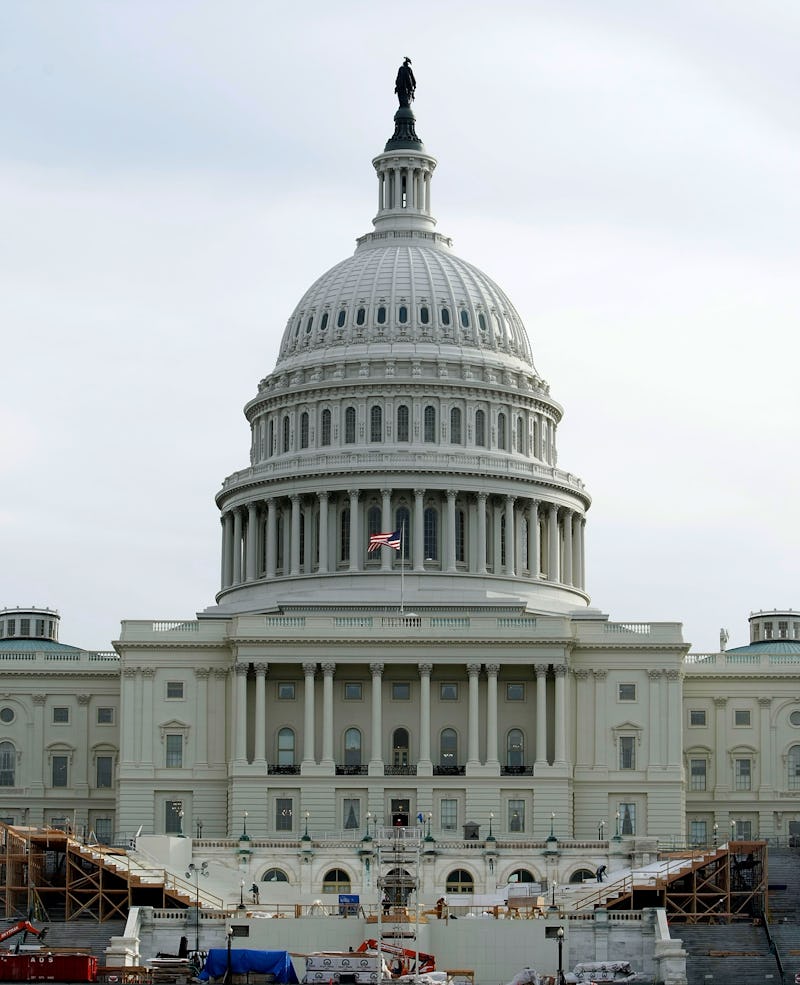 Alex Wong/Getty Images News/Getty Images
President-elect Donald Trump's inauguration on Jan. 20 has been highly anticipated for a wide variety of reasons, but if you're unable (or unwilling) to attend in person, you can still tune in. In fact, you don't even need a television, because viewers can stream the inauguration on Twitter this year as part of a partnership with evening news broadcast PBS NewsHour. So even if you don't feel like battling the crowds, which are expected to contain a mixture of supporters and protesters alike, it's possible to watch what's guaranteed to be a controversial event.
In the weeks leading up to the inauguration, organizers have had a highly-publicized struggle to find willing entertainers to perform in Washington, D.C., and initially, turnout was anticipated to be low. On Thursday, the Washington Post reported that 200 buses had applied for city parking on Jan. 20, but at least 1,200 had applied for Jan. 21. That's the day of the Women's March on Washington, a protest expected to draw hundreds of thousands of people demonstrating against the Trump administration.
Even aside from the controversy, the inauguration will be an historic day as it marks the beginning of a new era in American politics. If you're planning on watching, here's what you need to know about Twitter's streaming coverage.