You Won't Want To Miss The People's Choice Awards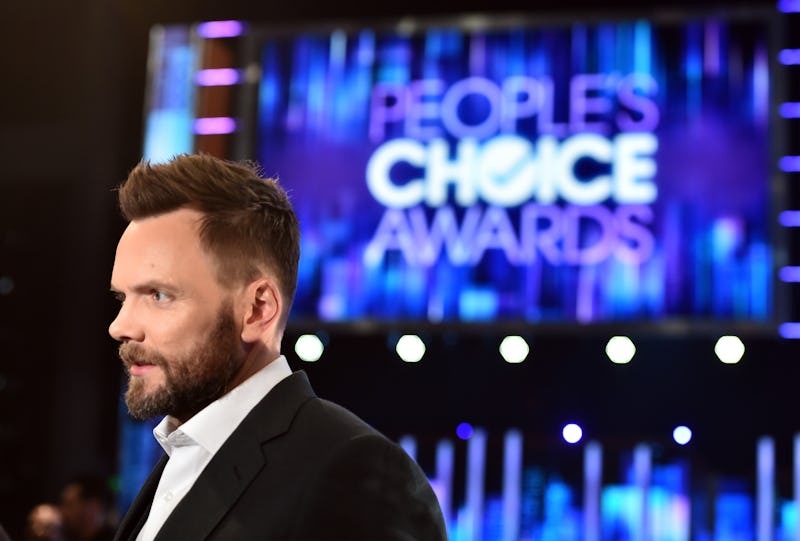 Alberto E. Rodriguez/Getty Images Entertainment/Getty Images
Tuning into shows can be tough sometimes, depending on your cable situation (or lack thereof). Luckily, these days, you almost always have the option to livestream your favorite shows. So, can you stream the People's Choice Awards online? Between the long roster of A-list presenters and ultra-popular musicians who will be in attendance, it's not something you're going to want to miss.
This year's show is set to be hosted by Community star Joel McHale, and well-loved celebs like Robert Downey Jr., Kristen Bell, Jennifer Lopez, Matt LeBlanc, Ellen DeGeneres, and more are all confirmed attendees. Add in the fact that Blake Shelton and Fifth Harmony (who will performing publicly for the very first time since Camilla Cabello oh-so-dramatically left the group) are among the award ceremony's big musical performers, and you've got yourself quite the star-studded show on your hands. Other bonuses include the fact that you'll get to watch former One Directioners Zayn Malik and Niall Horan square off in the Best New Artist category, and the fact that former flames Drake and Rihanna have each been nominated four times — again, definitely something you're going to want to see first hand, rather than see the drama unfold secondhand over Twitter.
Luckily, the show will be livestreamed on the CBS website — and luckier still, it's available for everyone, whether or not you happen to have a cable subscription. There are two options — those who have CBS can sign in to the livestream with their cable provider, and those who don't can sign up for CBS's streaming service, CBS All-Access. Now, there's a bit of a catch — you see, CBS All-Access has a paid subscription. Monthly rates start at $5.99 for computers, and are $6.99 for phones and iPads. There's also a commercial free option that's $9.99 for computers, and $11.99 for phones and iPads.
Still, there's a loophole, if you really need to livestream the People's Choice Awards — because CBS All-Access has a one week free trial. If you're not looking to lose $5.99 to $11.99 a month, it's a great way to catch the show — just make sure an cancel your subscription once your week is up, or else you'll find yourself being charged for the month.
So, what do you think? Will you be livestreaming the People's Choice Awards this year? When you think about it, watching the show from an iPad whilst ensconced in a pillow fort honestly sounds like the best way to enjoy the popular awards ceremony, doesn't it?