Here's How To Stream The 2018 Olympics Opening Ceremony, So You Don't Miss A Minute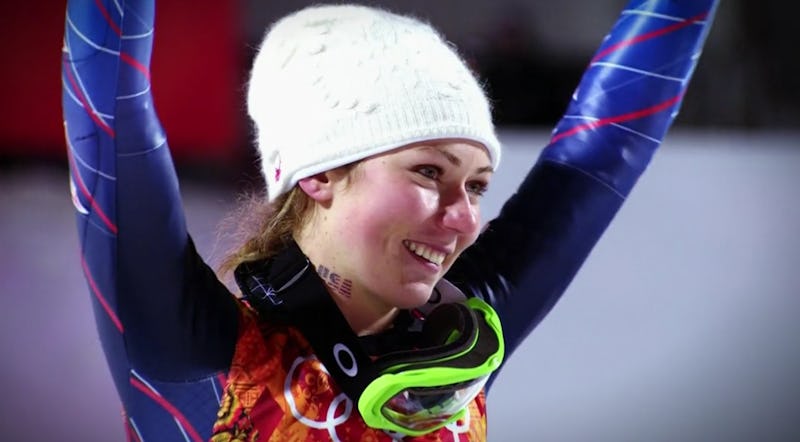 Netflix
This year, sports fans will be able to stream the 2018 Olympics opening ceremony live for the first time ever. It's a long time coming: NBC has faced criticism for its Olympic coverage for years, largely because it opted not to show the opening ceremony, and while it will still be tape delayed on the live broadcast, eager viewers can simply tune in online to see the whole thing unfold in real time. So, where can you watch?
All you need to do is queue up the NBC Sports app or NBCOlympics.com on Friday, Feb. 9. This year's competition is being held in PyeongChang, South Korea, which is roughly 14 hours ahead of the U.S. East Coast, so you'll need to be up early: The ceremony kicks off at 6 a.m. EST. And aside from the pre-sunrise wake-up call, there is a bit of a catch: In order to stream any of NBC's Olympic coverage, you'll need to be a cable subscriber. The good news is that, for those that don't want to pony up the cash for cable just to watch the opening ceremony, there are a couple of loopholes.
Per Deadline, users will be able to stream 30 minutes of coverage prior to authentication on their first visit, and for five minutes each following day. The opening ceremony is typically a lot longer than that (the 2014 iteration ran for roughly three hours), but if you just want to catch a particular highlight, you should be in the clear. Outside of that, you can also use your Olympics obsession as a good reason to road-test alternative streaming platforms. Sling, for example, offers a free one week trial, as does Hulu in select areas (check their website to see if you're eligible), or you can download the NBC Sports app via the iTunes App Store, Google Play, Windows Store, Roku Channel Store, Apple TV, Amazon Fire, Comcast X1, and select Samsung devices. So don't worry, cord-cutters, you're not totally out of luck. And if you are a cable subscriber (there are still plenty out there, despite popular belief), watching the opening ceremony live should be a breeze — just make sure you're doing it online.
Whatever the case may be, you should definitely find a way to tune in that works for you. The opening ceremony might not be as heart-pumping as the competitions, but it's nonetheless a staple of the Olympics. And while yes, there are a few events that precede it, it signals the official start to a once-in-four-years affair that brings together dozens of countries from across the globe.
True to tradition, this year's bonanza will include a parade with all 93 participating countries, an artistic program featuring various visual and musical performances unique to South Korea, and, of course, the lighting of the Olympic torch. Plus, Katie Couric and Mike Tirico are hosting, and team U.S.A. will be wearing their recently unveiled uniforms: some very patriotic, Ralph Lauren-designed parkas.
Perhaps most notably, though, the opening ceremony will mark the first time that North and South Korea will march under a unified flag in over 10 years, a symbolic gesture that follows decades of tension between the neighboring countries. (Per CNN, the last time was at the 2006 Winter Games in Turin, Italy, and even that was a rare occurrence). That alone is reason enough to watch: You'll be witnessing more than a big celebration, but a potentially groundbreaking piece of history.
So figure out your streaming plan early, make sure you've got your coffee ready, and settle in for yet another dazzling Olympic opening ceremony.