How To Support Rape & Incest Survivors If Steve King's Remarks Make Your Blood Boil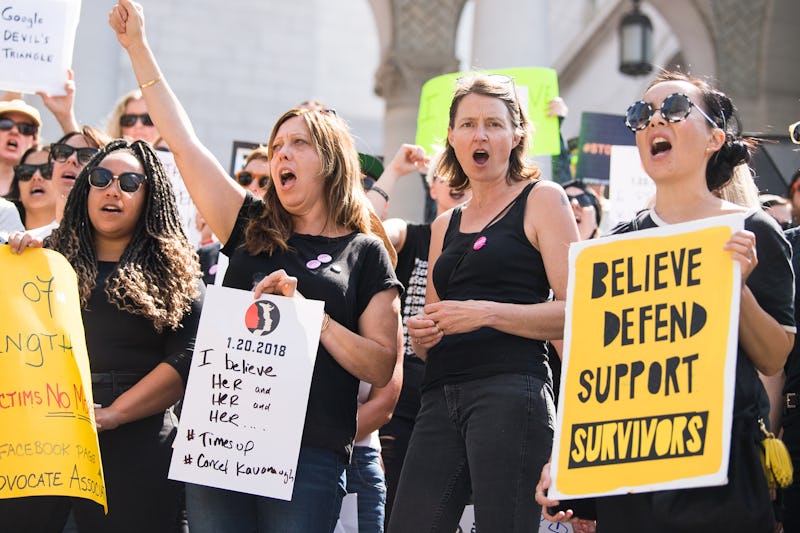 Emma McIntyre/Getty Images Entertainment/Getty Images
On Wednesday, Iowa Representative Steve King controversially suggested that civilization might not exist if rape and incest weren't practiced throughout history. If so much as reading his comments makes your blood boil, you may want to know more about how you can better support rape and incest survivors. The list below offers some tips on what you can do to be a strong ally in the wake of these remarks and beyond.
As the Des Moines Register reported, King's comments came as he was discussing why he didn't include exceptions for rape and incest in a piece of anti-abortion legislation he attempted to pass in Congress.
"What if we went back through all the family trees and just pulled out anyone who was a product of rape or incest? Would there be any population of the world left if we did that?" King said to the Westside Conservative Club in Urbandale, Iowa on Wednesday. "Considering all the wars and all the rapes and pillages that happened throughout all these different nations, I know that I can't say that I was not a part of a product of that."
As The Hill reported, King's comments drew immediate condemnation from other legislators, many of whom took to Twitter to slam him for disrespecting survivors of rape and incest — and demand that he resign. If you similarly want to take a stand for survivors in the wake of King's comments, here are some expert-recommended suggestions for showing your support.