How To Take A Virtual Trip Around The UK Using Only 'Harry Potter' Films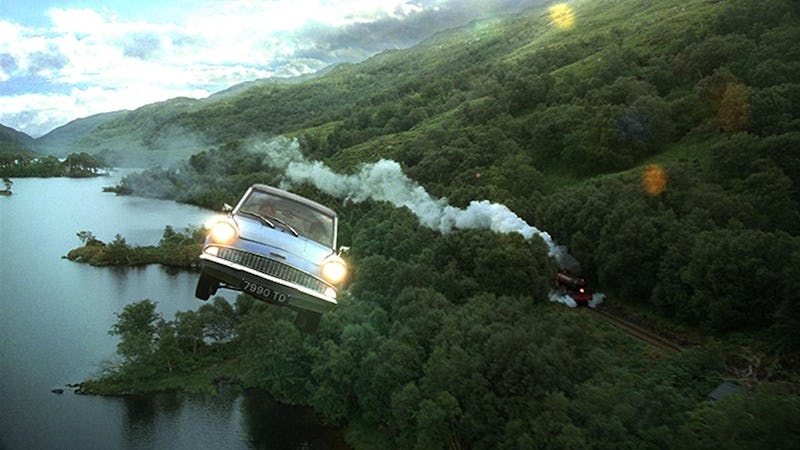 Warner Bros
The COVID-19 pandemic continues to disrupt our daily routine, and as many of us face weeks locked within the confines of our own home, the prospect of getting out and about has never felt so appealing. Throughout the self-isolation era, home workouts and rearranging furniture for the umpteenth time will only get you so far, and being tied to your sofa isn't nearly as thrilling as previously imagined. Thankfully, some of our favourite TV shows and films can offer a form of virtual vacation, so why not take a trip around the UK with the Harry Potter films? Because this magical franchise transports viewers to some truly enchanting locations.
The most recognisable backdrops of the eight Harry Potter adaptations, including Diagon Alley, Shell Cottage, and, of course, Hogwarts School of Witchcraft and Wizardry, were filmed at some of the most visually-appealing filming spots the UK has to offer. London's King's Cross railway station, the Scottish Highlands, and Gloucester Cathedral, are just a few examples of the impressive locations you can expect to stumble across while settling down to enjoy these fantasy flicks.
So, if you're in dire need of a quick getaway, pack those imaginary bags, and look no further than the Harry Potter movies.