Ultimate Guide To Harry Potter Filming Locations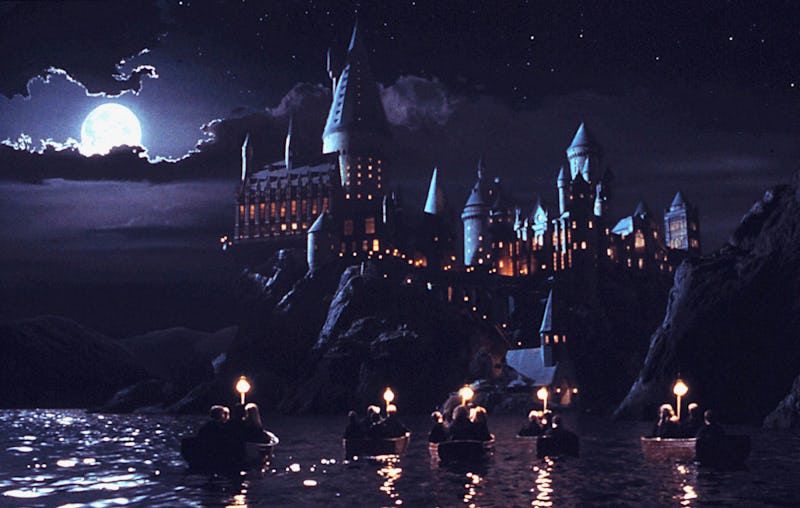 Any Harry Potter fan worth their salt has dreamed of traveling to Hogwarts, The Ministry of Magic, and The Forbidden Forest. Though you may never be able to visit the magical fictional locations from Harry Potter, you can visit some of the real-life destinations pictured in the movies.
Darwin Escapes created a handy infographic to school Muggles on the various locations used in the Harry Potter movies. So, after you plan your trip to the Wizarding World of Harry Potter, book your tickets for a Harry Potter world tour that includes stops at Durham Cathedral, the spot used as Hogwarts in the movie, or the Glenfinnan Viaduct, the train that doubled as the Hogwarts Express.
"Harry Potter has shaped a generation, creating memories that will be difficult to erase: from the excitement of a new book release to the valuable lessons the series taught us about life, friendship, love, and death," Darwin Escapes told Bustle in an email. "This guide is a vehicle for those of us who have dreamt of stepping into Harry Potter's universe."
Without further ado, I present A Muggle's Guide to Harry Potter, a guide to all the places used in the Harry Potter films:
Images: Warner Bros. Pictures; Darwin Escapes