7 Ways To Talk To Your Partner About Your Valentine's Day Expectations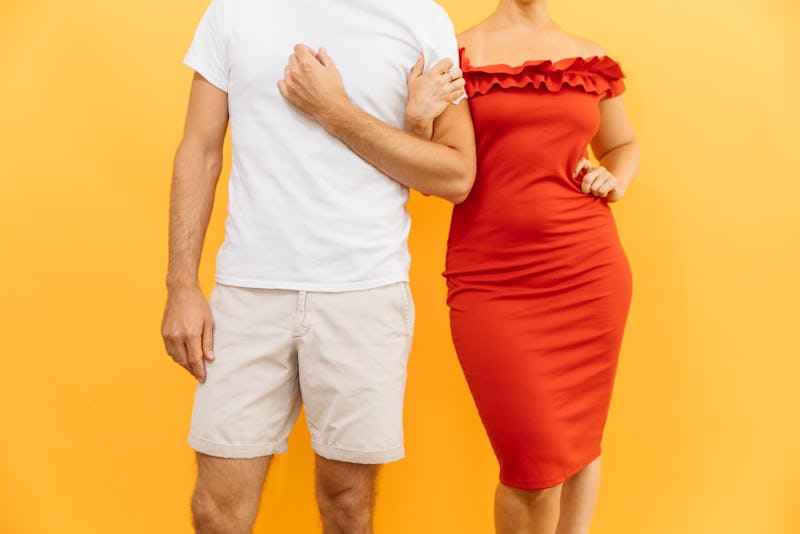 Ashley Batz/Bustle
The season of love is upon us. Although Valentine's Day is still a couple weeks away, experts say there is one super important thing you need to be doing right now. Whether you're looking forward to a day of romance or something a little more low-key, it's time to talk to your partner about your Valentine's Day expectations.
"Valentine's Day offers the one opportunity in a year for couples to exclusively devote themselves to the love they share," Dr. Connie Omari PhD, LPC, clinician and owner of Tech Talk Therapy, tells Bustle. The reality is, not everyone thinks Valentine's Day is important. Some people think showing love throughout the year means a lot more than going all out on one specific day, and that's completely OK.
But regardless of how you personally feel about the holiday, it's something that can be hard to ignore. According to Dr. Omari, "Valentine's Day speaks to the concept of love." When you're in a relationship, there tends to be that expectation for you to at least acknowledge the day in some way.
Chances are, neither you nor your partner are mind readers. So communication is key. Whether you're into the holiday or not, here's how you can talk to your partner about Valentine's Day expectations this year, according to experts.