Here's How To Talk To Your Partner If They're Not So Great In Bed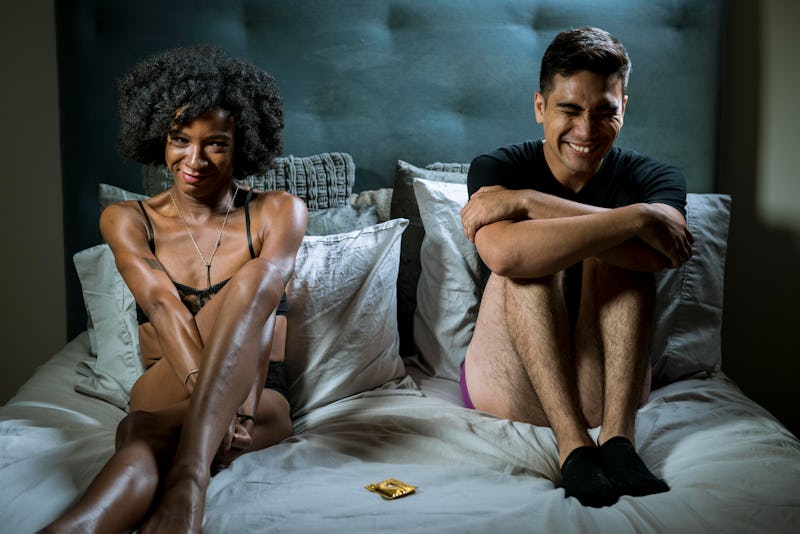 BDG Media, Inc.
While communicating your issues is definitely the best way to solve problems in a relationship, there are some subjects that are difficult to approach. One? Your sex life. And it's even tougher to bring up when there's something wrong. So how should you talk to your partner if they're bad in bed without hurting their feelings?
"I think changing the question is a good start," licensed psychotherapist and sex therapist, Mary Fisher, CMHC, tells Bustle. Instead of asking yourself, "How can I talk to my partner about being bad in bed without hurting their feelings?" Fisher says you should ask yourself, "How can I help my partner learn about what is arousing and pleasurable for me?"
Research indicates that it's more effective to get to know your individual partner, Fisher says. After all, it's a better goal to help them (and yourself) be good in bed with each other versus being good in bed in general since everyone has their own definition of what they think it means to be "good."
"Not only do anatomy and physiology differ, but what's arousing to one person will not be arousing to the next," she says. "People experience their own bodies differently. Some prefer certain types of genital touching over others and some require more or less non-sexual touching in addition to emotional connection."
While sexual compatibility is important to have, it's not necessarily something that needs to happen right way. And, communicating is the best place to start working on it. So here's what experts recommend doing if you feel like your partner is not so great in bed