Here's Exactly What To Say To Your Partner If You're Bored In Your Relationship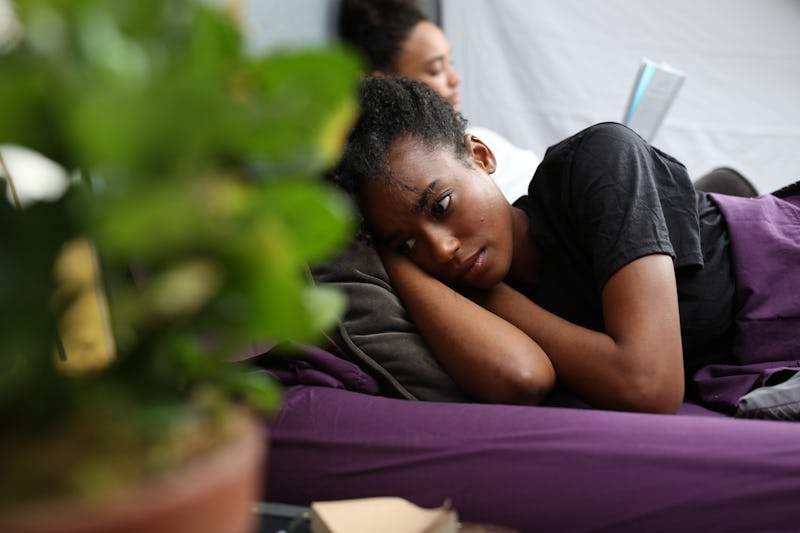 Ashley Batz/Bustle
Being bored in a relationship is a very real thing — but a little boredom doesn't necessarily mean a relationship is doomed! To be honest, being stuck in any kind of routine can be a bit dull, and after a while of dating the same person, you're naturally going to get into a groove that, over time, can start to feel a bit drab.
There's no reason to worry about it, though: as long as you're upfront with your partner about your boredom, the two of you can work together to add a little pizzazz back into your partnership. "When things get boring, there needs to be an effort made to make things fun and exciting again," relationship therapist Carolyn Cole, LCPC, LMFT, NCC tells Bustle. "Things won't become exciting without putting in some work. But, it can be fun and doesn't need to feel like work!"
Even better news? The process of relighting the fire and finding the fun in your relationship again can start with a simple, honest conversation. If you need a little help starting the convo, here are seven questions you can ask your partner when you get bored in your relationship, according to relationship experts.