7 Reasons Your Fights Are Toxic, Even If Your Relationship Isn't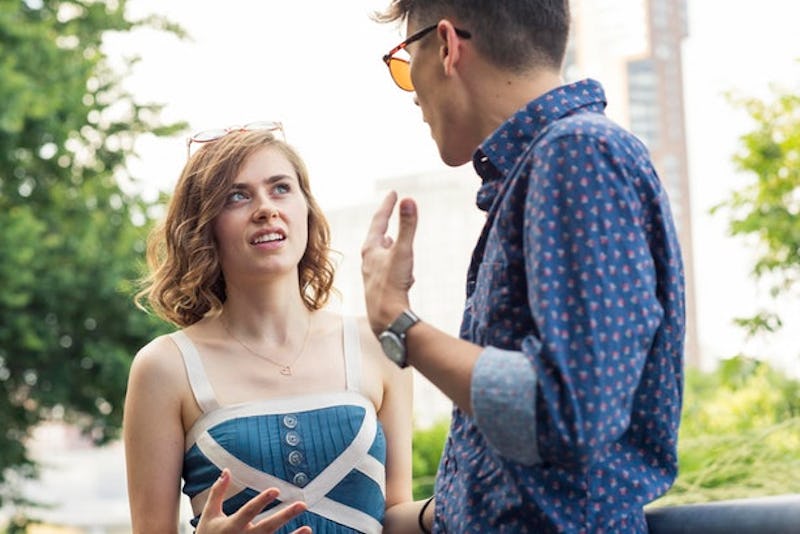 BDG Media, Inc.
It's almost always a painful process — but fighting with your partner doesn't have to be a toxic one. With good communication, fights can actually be constructive. "Without a doubt, communication is the most important skill to have in any relationship," Dr. Michele Kerulis, relationships and dating expert and professor at Counseling@Northwestern tells Bustle. "Communication allows us to voice our basic needs to others and also provides opportunities to approach topics like sex and romance, stress management, and conflict resolution."
But if your communication isn't on point, then your fights can do some real damage. Even if you have a strong relationship generally, if you fight badly then pretty soon that toxicity is going to seep into other areas of your relationship.
So if things seem dreamy a lot of time, but you occasionally have big blowouts that leave you shook, then you need to start paying attention. If you can learn to get your fighting under control, then you'll keep them from harming the rest of your relationship. So don't assume that all fights have to be terrible— sometimes, you can actually come out feeling good on the other side, because you managed to navigate something through together.
Here are the signs that your fights are toxic, even if your relationship is usually on-point.