How To Tell If You Have The New Insta Geostickers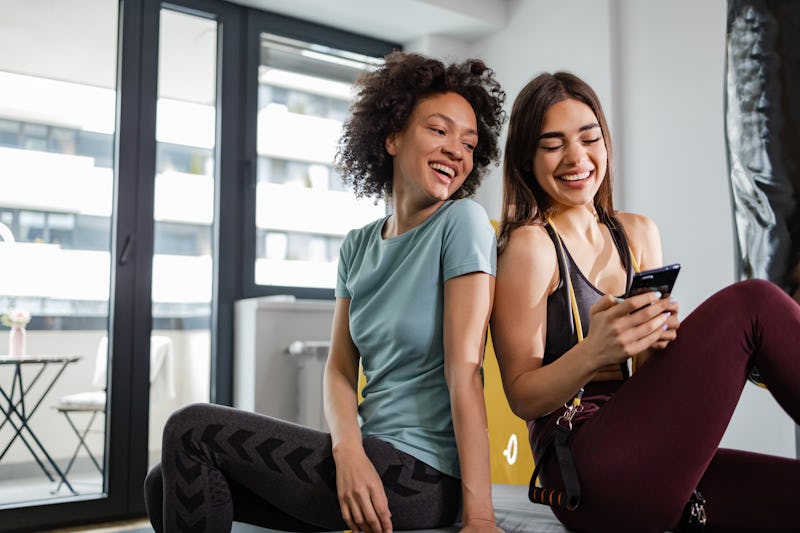 Riska/E+/Getty Images
Looking for a fun way to spice up your Insta posts? In its latest update, Instagram is releasing over a dozen new geostickers for New York City and Jakarta just in time for spring break travelers. If you are unsure how to tell if you have the new Instagram geostickers, accessing the new options is thankfully pretty straightforward. They can be a great way to add context to those ephemeral posts published in Stories, so get ready to have a whole lot of fun.
Much like Snapchat's geofilters, these stickers tell followers where a photo or video was taken — something particularly handy when the images are being scrolled through quickly in a slideshow format. Stickers were added to Instagram Stories in December, and can be employed when editing a post by tapping on the smiley face at the top right corner of the screen. Users will find a variety of stickers that can offer contextual details to a post such as the specific time, temperature and weather, and location — which the app will automatically provide. Users can easily change the look of the stickers by tapping on them for more options, as well as changing their placement and size. In addition to contextual stickers, 'grammers can liven up a stories post with hats, glasses, emojis, and specialty seasonal stickers available around the holidays.
Up to this point, the location stickers have be somewhat limited — and as a New York City resident, I can't wait to test out the new geo-specific stickers which will include even more new landmarks and neighborhoods. Next time I fly out of JFK airport, visit the American Natural History Museum, or take the A train to Harlem, I will be able to put the moment in context with an updated sticker.
Here's a step-by-step guide of how to tell if you have Instagram's newest geostickers in time for your next big trip: