6 Signs Your Dog Might Have Lyme Disease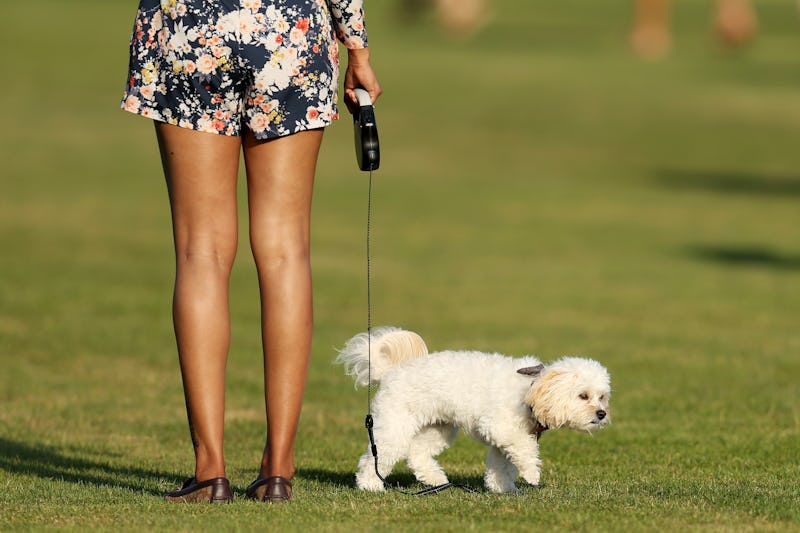 Maddie Meyer/Getty Images Sport/Getty Images
Most of us see our pets as family members, and that means keeping them happy and healthy is a major priority. However, the seasons can each present their own unique health challenges for our furry friends — especially for pets, like dogs, that frequently spend time outdoors. You likely know to check your fur baby (and yourself!) for ticks after an extended period outdoors, but even if you catch one, there's still the potential that the bug could be a carrier of Lyme disease, a bacterial infection that can lead to an autoimmune disorder that's transmitted through tick bites and can affect both people and animals. But how do you know if your dog may have Lyme disease?
Like people, dogs who have Lyme disease can experience a wide array of symptoms — and, they may experience shown no signs of being sick at all for seven to 21 days after being bitten, according to the CDC. A dog with Lyme disease may also be completely asymptomatic for months following the initial tick bite. It's also incredibly common — the animal advocacy organization MSPCA-Angell reported 50 to 75 percent of dogs in New England alone may test positive for Lyme disease, though they may not present with symptoms. Sadly, this tick-borne disease can be potentially fatal for dogs, too.
In the case of canine Lyme disease, seeking out veterinary care as early into the disease as you can is best; that means understanding and recognizing the symptoms is key. These are six signs to look out for if you suspect your dog may have Lyme disease, according to experts.