7 Signs Your Partner May Have Unhealthy Beliefs About Relationships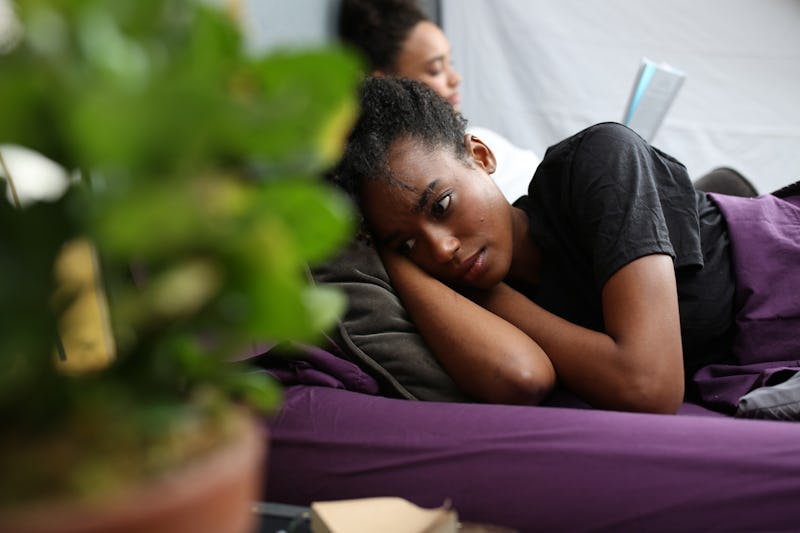 Ashley Batz/Bustle
Everyone has their own beliefs of what a good relationship should be like. Some of these are healthier for relationships than others. If you're dating someone who has dysfunctional relationship beliefs, experts say it will affect your relationship in ways you may not even realize.
"Most of us learn how to act and relate to others by watching our parents (or those who are closest to us during childhood)," licensed clinical social worker, Meg Josephson, tells Bustle. "As a result, we pick up both the good and bad of what we witness, especially when it comes to relationship patterns."
When someone has dysfunctional relationship beliefs, Josephson says they have a "deeply ingrained" understanding or ways of acting that don't support the development and maintenance of a healthy relationship. "Oftentimes, these individuals don't even realize that their beliefs are maladaptive, and instead experience them as 'the way things are,'" she says.
Unfortunately, these beliefs have the ability to impact your relationship significantly. More often than not, these "deeply ingrained" thoughts are stubborn and difficult to shake. "They can distort the way a partner perceives you and make everyday relationship squabbles impossible to resolve," Josephson says. If you believe your partner's beliefs are affecting your relationship, it's time to talk about it with them.
You can't always tell what your partner's true beliefs about relationships are unless they outwardly express it. So here are some signs that your partner may have dysfunctional relationship beliefs, and what to do about it, according to experts.