Here's How To Tell EXACTLY Where You Are In Your Menstrual Cycle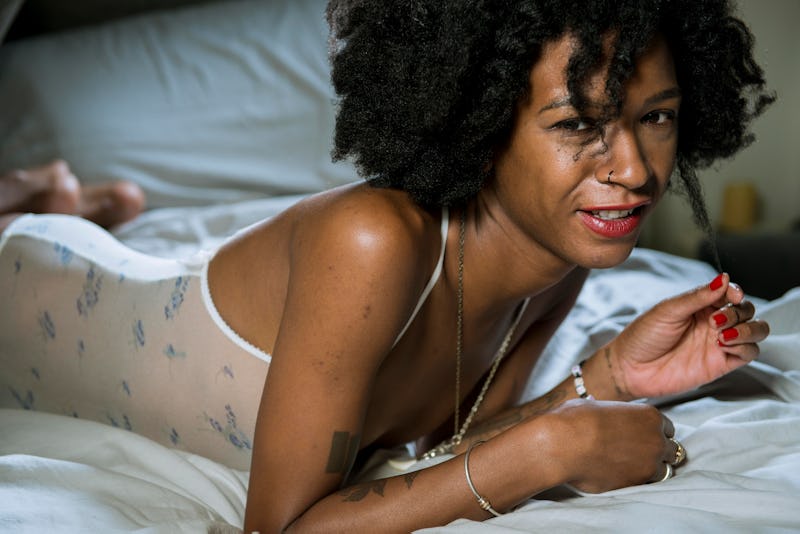 BDG Media, Inc.
You've probably heard that there are four stages of the menstrual cycle (menstrual, follicular, ovulation, and luteal, in case you were wondering) and that what stage you're in affects your fertility. But how do you know what stage you're currently going through? As the period-tracking app Clue's Science and Education Manager Anna Druet explained during a recent talk at New York's Tictail Market, several signs can give you valuable information about where you are in your cycle and, consequently, how fertile you are.
Learning to recognize what cycle stage you're in can do a few different things. If you're trying to get pregnant, it can help you learn when you're ovulating so you can have sex then. If you're trying to avoid pregnancy, you may want to be extra careful around ovulation. That does not mean, however, that you should forego birth control during your period. Your fertile window can overlap with your period. Plus, sperm can survive three to five days in the womb, so even if you're not able to get pregnant on the day you have sex, you could soon after.
"Knowing where you are in your cycle can help you plan ahead and predict what's coming next, including timelines for when you're likely to get your period next or when you're more likely to have certain symptoms," Druet tells Bustle. "This way, you can schedule... your hormonal test or pap smear at the best times for you in your cycle. It can also let you know what's normal for you during a certain time so you don't wonder why you might feel a certain way. For example, if you know you have ovulation pain around when you ovulate, you'll know what that abdominal pain is and not be concerned. If you know you tend to want more alone time at certain points in your cycle, you'll know to give that to yourself without questioning why."
And many things will change with the stages of your cycle, too. "Certain sex positions might feel more or less comfortable at certain times of the cycle, or you may have differences in muscle gain in weight training, for example," she says. "If you know your headaches are related to where you are in your cycle, you may treat them differently than if they are more random. The list goes on, and you can explore it depending on what's important to you."
So, how do you know what stage of your period you're going through? Here are a few key indicators.