How To "Treat Yo Self" In 2017, According To Retta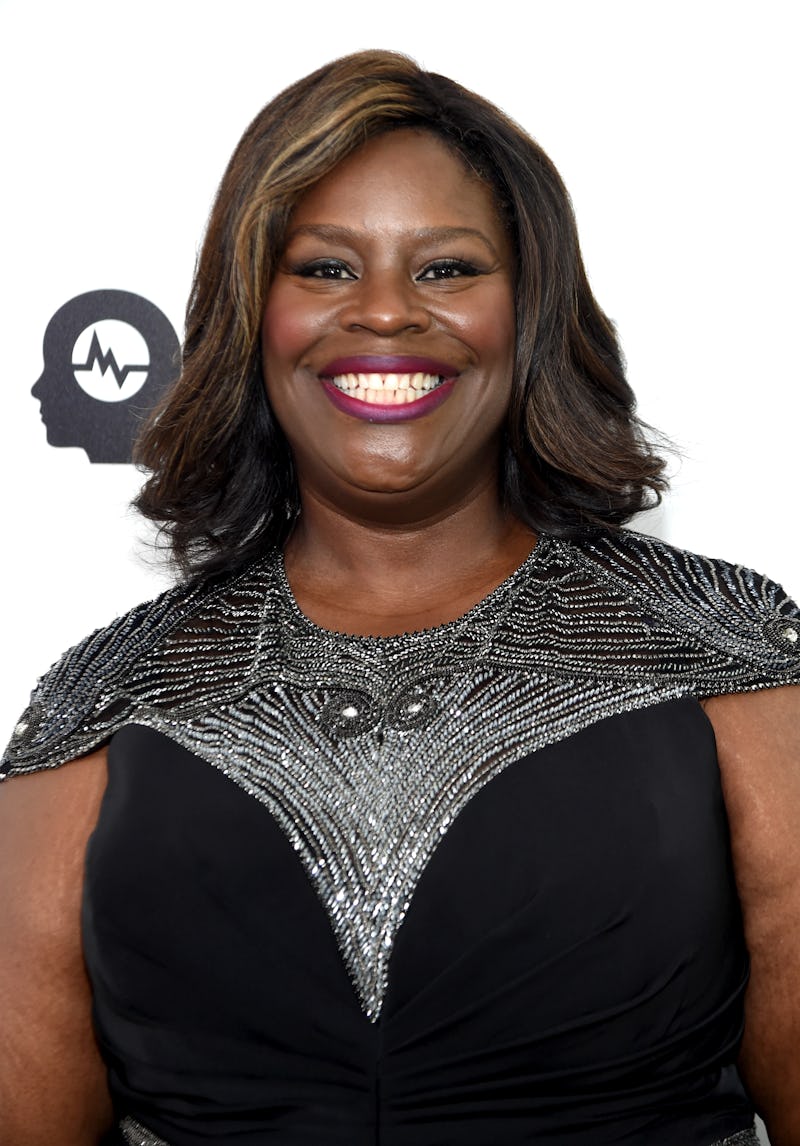 Jamie McCarthy/Getty Images Entertainment/Getty Images
If this country ever needed a moment to treat itself, it's now. The 2016 presidential election is over and Donald Trump is officially president of the United States. So, yeah, if you aren't on the Trump train, then you probably need a way to escape the controversy and the crazy. Well, you are definitely in luck, especially if you consider yourself a Parks and Recreation fan. It's time for everyone to channel their inner Donna Meagle and Tom Haverford and "Treat Yo Self." While chatting with Retta about her current role on Bravo's Girlfriends' Guide to Divorce, she was kind enough to tell Bustle how to "Treat Yo Self" post-election.
"I would treat myself to staying away from the news," Retta says. "I got so upset with watching CNN and it was just making me more and more depressed."
For those unaware, "Treat Yo Self" is the annual day Retta's Parks and Rec character celebrates with Aziz Ansari's character, where they treated themselves to whatever they wanted.
As Retta suggests, it's totally fine to take a break from the news, which can be more than discouraging at times. And if you think you can only "Treat Yo Self" on the official day, Oct. 13, that's not the case. You can shower yourself with lavish gifts and luxurious experiences whenever you damn well please.
Retta encourages everyone to not only turn off the news, but to, "You know, treat yo self to some reruns of Parks."
I couldn't have said it better myself. Really, you should "treat yo self" to the episodes of Donna and Tom treating themselves.
Like Retta, who has made her thoughts on Trump extremely clear, she says her Parks and Rec character, Donna, would feel similar to how she does. "I think she'd be just as pissed as me," she admits.
Retta also predicts that Donna and Leslie Knope (played by Amy Poehler in the NBC comedy) would probably join forces to resist Trump and whatever he'll do over the next four years. "I think she'd probably be overly aggressive about fighting the man." The comedian adds, "She would be like living at Leslie's home making posters and phone-banking." Is it possible to revive Parks and Rec for an episode focusing on just that?
When she's not trying to get her mind off the election and thinking about what Donna Meagle would do, Retta is treating herself to some expensive handbags. "I'm a handbag girl," she says about how she treats herself. "Like, once a year I'll buy myself a new handbag, I'm partial to Louis Vuitton."
And here where's she similar to Donna, who loved to shower herself with only the best. "It's gotten to a point, it's a little crazy," Retta admits. "It's almost like, 'Settle down, Retta.' I mean, they ain't cheap, you know? It's not obscene, but it can get obscene if I let myself. I was just on the Louis website and I was like wish-listing everything. I'm like, 'B*tch, you don't need all these bags. What the hell are you doing?'"
Basically, channel your inner Donna when this post-inauguration world becomes too much for you to handle. If you can find love, light, and high-priced goods to make you feel better, then definitely "treat yo self."