Snapchat's New Bitmoji 3D Feature Is Going To Be Your New Obsession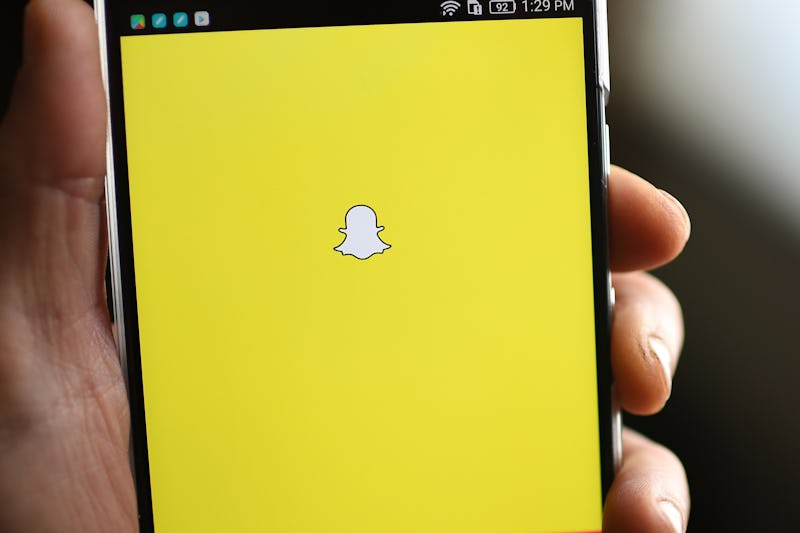 ROBYN BECK/AFP/Getty Images
When Bitmojis first debuted in 2014, they shook up the emoji game, making computer expressions feel extraordinarily human and making all of our textual interactions a few shades more delightful and lighthearted. And when they appeared on Snapchat in 2016, we finally were able to express ourselves with literally #nowords. It's deeply impressive how much our Bitmojis can look like us, with only a few tweaks, we have our very own Lizzy McGuire-style animated narrators of our ever day lives. And Sept. 13, a Snapchat update is going to leave you excitedly wondering how to use the new 3D Bitmojis because you're going to #obsessed with the new feature.
Now, Bitmojis are more than just stickers. They're key players in the augmented reality lenses and they come preprogrammed with expressions that are #relatable and eerily on point. From the yogi who gets distracted and then enraged by a butterfly to the coffee drinker who can't stop yawning, these new Bitmojis literally say it all and will make you feel like Bitmoji and Snapchat just get you. They're dramatic, they're funny, they're a little bit neurotic and somewhat reminiscent of that grown up Rugrats special, and they're going to be your new favorite thing to play with on Snapchat. Seriously, good luck getting any work done. You're going to be playing with the new 3D Bitmojis until your battery dies — which might not take too long. But even more interestingly, this new feature is a look into what's to come with the app. It seems like Snapchat is integrating more and more augmented reality features, or World Lenses, as they call them.
Here's how to use the new 3D Bitmojis and make your Snapstories all the more entertaining:
Check For Updates
First thing's first, make sure you're using the latest version of Snapchat. If you have not received a prompt, head to the app store and update your Snapchat app. This new feature is only available in the latest version, so get on that!
Select The Camera
The new 3D Bitmojis are only available in the rear-facing camera, so make sure you tap that icon in order to unlock the World Lenses in the Lens carousel. You can do this by just holding your finger down on the screen as you would with face filters.
Point And Shoot
Point the lens at the surface that you want your Bitmoji to appear on. Make sure there's room for the character to get animated and move around. Be as creative as you want here. Remember the dancing hot dog? Think about all the creative places people put it — on your plate, on the toilet, on someone's head.
Pick A Bitmoji
You'll find them in the Lens carousel next to the other World Lenses. You'll notice that they're all identified by what type of scene the Bitmoji creates. Tap the butterfly for the yogi butterfly scene I mentioned before, that one's mood AF.
Adjust The Scene
Put on your directing hat and scale the Bitmoji to be the right size for your vision. You can make it appear to scale with the room, or you can make it as small as a fairy. Play around with it before you commit. You also might want to try moving the camera around to enhance the 3D experience. Really get into the AR aspect of the lens.
Post Your Creation
Once you're happy with your scene, you can send it directly to your friends or post it to your story and save it to your memories or camera roll. While these will be great to use on Snapchat, I have a feeling they're going to be even more fun to save and compile into a longer video. It won't be long before someone makes a short film out of 3D Bitmojis. Trust.