I'm A Personal Trainer & Here's The Meditation Technique I Recommend To Boost Your Workouts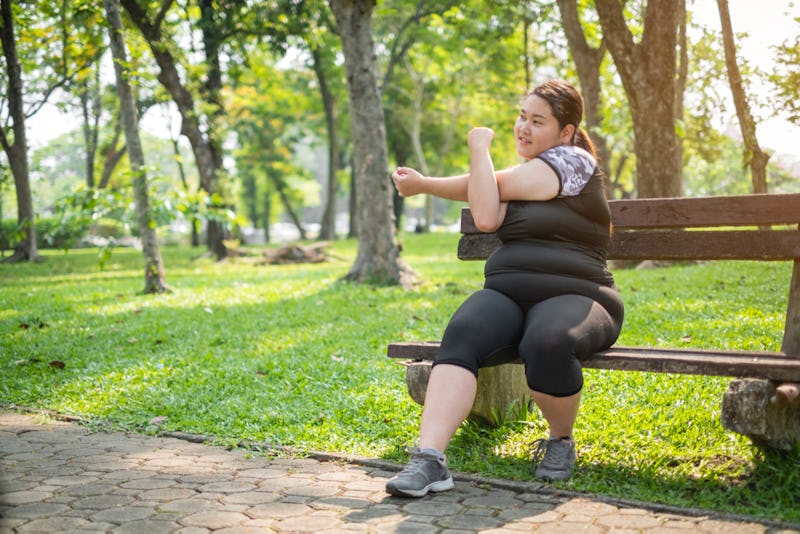 _DeepMeaning_Shutterstock
Sometimes I think I'm physically allergic to meditation. Whenever my Dialectical Behavior Therapy (DBT) group goes into our mindfulness sessions, I break out into a cold sweat. And whenever my friends who are yoga instructors try to help me calm down long enough to stay in shavasana, I suddenly have something else to do. Something that involves a heavy barbell, because to lift, I need to engage every bit of mindfulness I can to keep my body focused and ready. And using visualization in my workout is a huge part of that for me.
The science definitely seems to be behind using visualization to improve your workouts. A 2012 study published in the Strength and Conditioning Journal found that before actually attempting it, visualizing an exercise can result in increased performance success. This visualization involves using your senses to create a mental image of a physical task before you attempt it, including imagining what the movement will feel like in your muscles and your mind.
Visualization is a form of mindfulness that can help increase focus and decrease anxiety, which is definitely something athletes often need. Whether it's performance anxiety before a competition or simply the social pressure to kick butt in a gym loaded with cishet dudebros, visualization can lock in your performance and prep both mind and muscles for an excellent workout. Even if you're like me and other forms of meditating and mindfulness feel like too much for your anxiety to handle.