How To Volunteer To Help Migrant Children If The Latest Reports Break Your Heart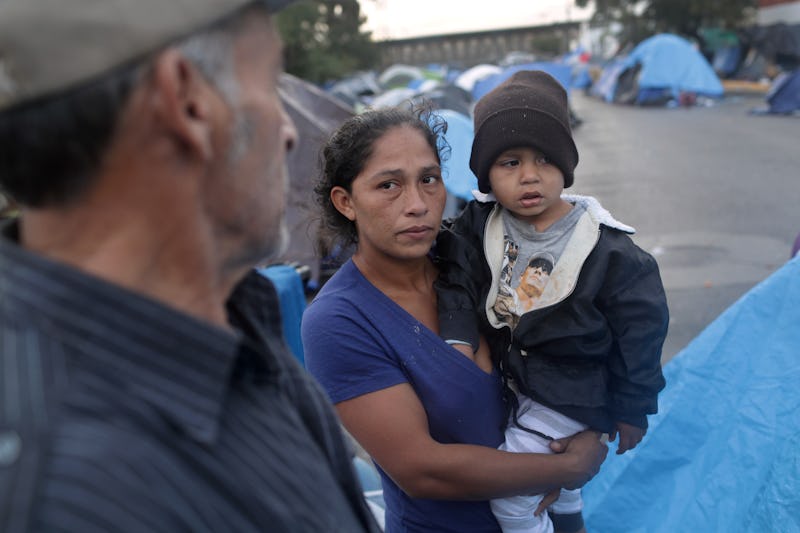 John Moore/Getty Images News/Getty Images
One of the defining stories of 2018 has been the trying situation facing migrants arriving at the United States' southern border. Images of distraught children and parents have seared themselves into the minds of caring people all over the place, and you are certainly are not alone if you're wondering how to volunteer to help migrant children.
Currently, American authorities are holding approximately 15,000 migrant children in facilities scattered around the country, according to a report from the New York Times published shortly before Christmas. As the Guardian noted, more accurate records of the numbers of children in U.S. custody aren't available from the Department of Homeland Security, but various reporting throughout the year has shown that the number is on the rise. While DHS has maintained that the conditions in the federal detention centers offer "dignity and respect" to those detained, as the Guardian wrote, accounts from the migrants themselves have been far more troubling.
Donating money to organizations fighting to protect migrant children in U.S. custody is always an option. If your time and effort is what you have to offer, though, there are also several things you can do to help — and here are five of them.