Here's How To Tune In To The 2017 Miss USA Red Carpet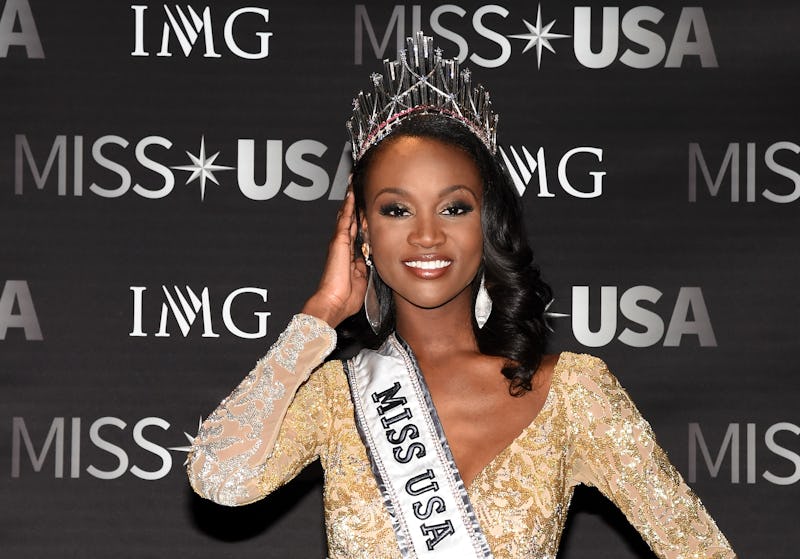 Ethan Miller/Getty Images Entertainment/Getty Images
This year's Miss USA competition is right around the corner, and you're not going to want to miss a single minute of this fashionable affair. Considering A-listers such as Ashley Graham will be attending the event right along with the 51 contestants, there's going to be a lot of stylish moments. Find out how to watch the 2017 Miss USA red carpet to get a glimpse of major glam before the contest officially kicks off.
The main event will air on FOX on May 14 at 8 p.m. ET and will stream via the FOX NOW app, as well. As far as the red carpet portion is concerned, there's a good chance you'll be able to tune in on the Miss U app to see these celebs walk the red carpet. Last year marked the first ever red carpet portion for the event, and it was live-streamed through the Miss U app, so it's likely the same will happen in 2017.
The Miss USA Facebook account has also been streaming preliminary portions of the event and is a great place to go to find information about exactly when and where you can go to catch all of the Miss USA action.
Graham will be hosting the 2017 Miss USA competition and model Halima Aden will be one of the judges. You're definitely going to want to catch their red carpet looks.
Graham's blue gown from 2016 did not disappoint.
The judges and presenters never fail to go all out for the occasion.
But, the evening gown portion of the competition will bring some of the night's best looks by far. Because like I said, there's a lot worth watching on the night of May 14.
Who will the lovely Deshauna Barber, 2016's Miss USA winner, pass her crown off to this year? You'll have to tune in to find out!