How You Can Choose KIND Snack's New Flavor *Right Now*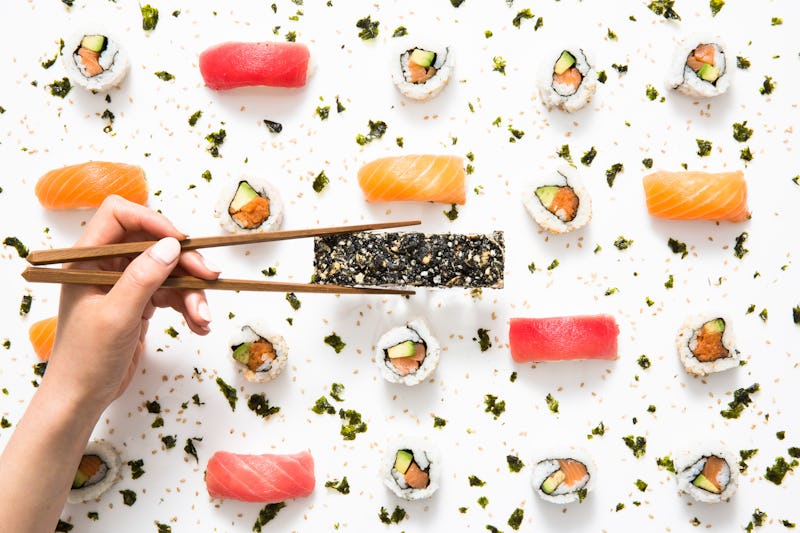 Courtesy of KIND Snacks
Although you may not realize it now, you could potentially be a victim of Restless Palate Syndrome. Before you go WebMDing it, I'll explain a little bit about it: put simply, it's a fear of having your taste buds miss out on new and exciting flavors. Are you bored of the same flavors over and over? Looking for something new? Well, you could be affected. Luckily, KIND Snacks is here to save the day thanks to their initiative to create new flavors to "raise the bar" — get it? — on their flavors. But, in order to fight Restless Palate Syndrome, you must participate in KIND Snacks "Raise The Bar" campaign on May 9.
OK, OK, so maybe Restless Palate Syndrome isn't an actual thing — but four new KIND Bar flavors to vote and test out? That is real! KIND Snacks is asking fans to vote for their potential new flavor in their "Raise The Bar" campaign. The four new flavors are Sangria, Sesame Seaweed Wasabi, Pistachio Cardamom Fig, and Sweet Pretzel Crunch — all of which I can attest firsthand are delicious — and KIND is asking their trusted fans to choose which wins and actually goes into production.
This campaign was originally announced by celebrity chef Daphne Oz, who appeared in a series of hilarious PSAs about Restless Palate Syndrome.
The voting is currently in full swing, which means you can head over to KIND Snacks' website and vote for a flavor! At the end of the campaign — which is May 31 — KIND Snacks will make a limited batch of the winning flavor to ship out to voters. If the flavor is well received, KIND Snacks will consider on providing the flavor nationwide! This, of course, means if you want to attempt to try the winning flavor you better go vote now!
Here is a look at all of the flavors:
Sesame Seaweed Wasabi:
Sangria:
Pistachio Cardamom Fig:
Sweet Pretzel Crunch: