How You Spend Your Day, According To Netflix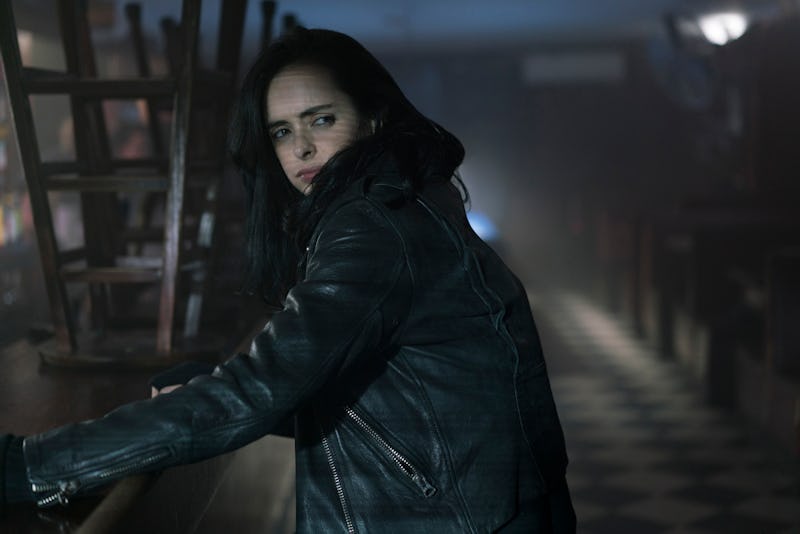 Sarah Shatz/Netflix
Netflix has famously been tight-lipped about their ratings data, but recently released some interesting information. The patterns track not what most people are watching or how many people are switching on the application — but when. According to a press release from the company, how Netflix subscribers spend their day streaming paints an amusing picture of our viewing habits.
When are you most likely to put on a streaming show? With a meal? While falling asleep? Everyone has a different preferred Netflix time, but what this data tells us is that the time of day plays into what kind of show you watch. Apparently, certain genres are more popular at certain hours. In some ways, our choices mimic traditional network programming, but there are some surprises.
These types of patterns make sense to me. I used to have to pair episodes of Dexter with Ugly Betty in order to sleep at night. Our moods change during the day. Family programming, thanks to streaming services, can be viewed at any time — but still peaks on weekend mornings, just like Saturday cartoons that we grew up watching. Old habits die hard. Here's what a typical day in the life of Netflix streaming looks like, according to this data.
6 a.m.
With breakfast, Netflix audiences prefer to wake up laughing. A half-hour sitcom is a sensible way to start the day, particularly if you're in a rush to get out the door.
Noon to 2 p.m.
As the day progresses, your streaming choices tend to get darker. Almost half of the viewers during midday choose an episode or two of a drama series.
6 p.m.
For some reason, Americans like Westerns in the early evening.
9 p.m.
After dinner, at prime chill time, there's an uptick in thrillers. Spooky.
11 p.m.
To welcome in sweeter dreams, we switch back to comedy before they hit the hay.
After Midnight
If you can't sleep, Netflix finds that its audience spends the early hours watching documentaries. Whether you're trying to lure yourself to sleep, making insomnia productive for your brain, or continuing a dark spiral from comedy to murder with true crime documentaries, there's a 24 percent increase in this kind of content.
Do you feel seen by this data? Is this about what you reach for at certain times of day? Even with an abundance of options, it's cool to see that people still tend to make similar programming choices. And, above all, it's cool to see that the rest of the world is also watching TV all day from the moment they wake up until they go to bed. No? Just me? OK.