4 Ways A Partner Should Support You & 3 Ways They Shouldn't, According To Experts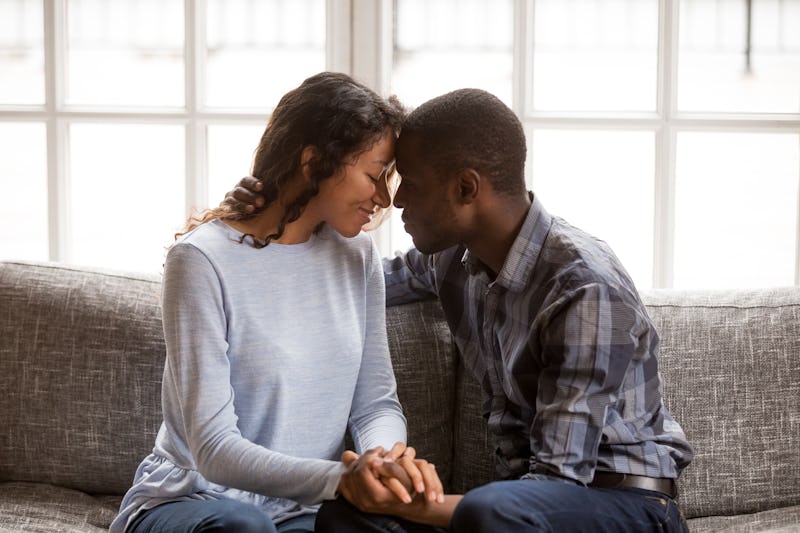 Shutterstock
Is your partner your biggest cheerleader? Your partner should support you in a number of ways, but there are actually some ways that they shouldn't support you as well. According to experts, it can sometimes be tricky to figure how to provide love and encouragement to the other person in the relationship.
Knowing how to support someone else in a healthy and balanced way is such a common issue, and it's difficult for some people to know exactly what it means to offer emotional support to someone you love, clinical psychologist Dr. Carla Marie Manly tells Bustle. Instead of blindly guessing what the other person wants and needs, be sure that you and your partner feel free to talk to each other about how you're feeling. "It's important for the partner who is craving support to be specific about the issue at hand and exactly what would feel supportive," she says. "For example, a partner might say, 'I'm really stressed about work right now. I would love your support; It would feel so good if you went on a quiet walk with me (cuddled me, watched a movie with me, etc.).'"
If you're feeling unsupported, do your best to be as specific as possible about what you'd like your partner to do or say, so that you don't find yourself resenting them for not anticipating your needs.
Here are some ways a partner should and shouldn't support you, according to experts.