I Got A Laser Facial In Miami Like A Celebrity Goddess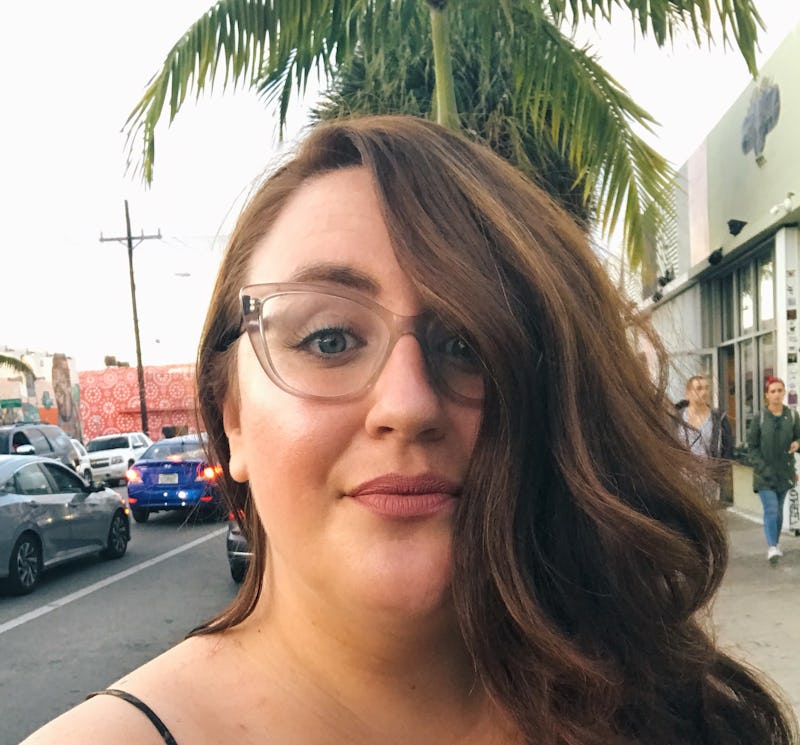 Don't mind me, it's not a big deal: Just spent a weekend casually flying down to Miami to receive an innovative laser treatment from Vivid Face Medical Spa. In my mind, the occasion basically makes me Beyonce.
In reality, I'm a 31-year-old beauty editor, in search of the best treatments and breakthroughs to rectify what I consider my skin's biggest issues: Enlarged pores, bumpy texture, and redness. Of course, I don't normally get to fly to the Magic City to do it — that's just a perk of the job. Have skin care, will travel.
The treatment offered to me by Vivid Face is The VividFace Signature Treatment. According to Vivid, it focuses on stimulating collagen, restoring luminosity, and clearing and tightening the pores. It clears the skin and reduces sun spots & clarifies the complexion; smoothes the skin and reduces fine lines & smoothes texture from pores or scarring; tightens the skin and reduces lax skin & stimulates elastin to restore a firm youthful appearance.
All of that sounds amazing, right? So, what is it, exactly? According to VividFace's own Dr. Adam Gropper, it's a laser — but unlike any laser you've probably heard about before. Before we get into the nitty-gritty, let me hit you with a pretty jaw-dropping before-and-after pic, the result of about a year's worth of monthly treatments like the one I received at Vivid.
Pretty significant, right? Though a year might sound like a long time, the results of these lasers (and all laser treatments, in fact) are cumulative, which means that no matter what, you'll have to visit more than once to see actual results. Luckily, lasers like these are pretty affordable: Each session at Vivid costs less than $100. By comparison, traditional laser treatments (which I'll get into below) can cost anywhere from $1,000 to $3,000 dollars. Additionally, facials alone average from $100-$500, depending on your area and type of treatment. All of this is to say that as far as facials go, a monthly laser treatment that costs less than $100 is, in skin care terms, reasonable.
Of course, I couldn't personally spend a year in Miami receiving monthly facial treatments at Vivid Face, as much as I may have wanted to. The results of my singular treatment were small, but I noticed a difference when I got ready for the night after the treatment. On the left, you can see my skin by morning light on the beach, totally free from makeup. On the right, my skin about six hours after treatment, wearing no foundation but blush and highlighter. Observe:
That's right: No foundation, looking better in dim hotel room light than in the beautiful Miami sun. The smoothness is real, and though I think the difference after one treatment was minimal, it was enough to make me want to dig deeper into the world of intense light therapy for your skin.
There are dozens of varieties of cosmetic lasers, each one of them utilizing different waves lengths and methods of delivery. As far as the Vivid Face facial is concerned, well, it's a lot like other clinics in that the series of lasers is specific to the clinic (and therefore, the exact combination of lasers and light is kept under wraps).
"We use laser devices by Cutera and Cynosure," Dr. Gropper says, "As we have found their technology and designs to be the best on the market. The treatments are proprietary combinations of FDA approved laser, light and radio frequency devices. Through these treatments we are able to unleash your skin's natural healing and regenerative abilities in a safe, painless and minimally invasive way."
When he says minimally invasive, he's underselling it a bit: This particular laser treatment has absolutely no down time, and no pain. I was nervous, coming into the procedure, that the sensation would be jarring. However, the best way to describe it is like someone is throwing little drops of sunshine on your face — there's heat, yes, but it's not uncomfortable in the slightest. You wear protective goggles to keep your eyes safe, and the whole process is pretty comfortable. Check me out.
Yes, I'm choosing to ignore the fact that I like a human thumb in this photo, because looking weird is pretty much the worst part about the experience — there was no discomfort, pain, or recuperation time. Considering how lasers have changed and developed over the years, that's pretty important. It hasn't always been a walk in the park — and in fact, a lot of laser treatments still come with some pretty severe side effects.
Ablative lasers, for example, create tiny wounds on the outer layer of the skin. By contrast, non-ablative lasers bypass the outer layer of the skin and penetrate the tissue below. Naturally, ablative lasers require more recovery time than non-ablative — the former takes anywhere from three to 10 days, while the latter takes a few hours to a few days. There are also fractional lasers, alexandrite lasers, erbium lasers, IPL lasers, pulsed dye lasers, and more. If you want to dig a little deeper, publications like Goop and Harper's Bazaar have published some great guides to lasers to get you going.
Despite the wealth of information available on the internet, it's hard to know where to start — but based on my research and experience with Vivid Face, non-ablative lasers are a great way to explore the treatment without having to psych yourself up too much or shell out a ton of money. You don't have to go to Miami to do it, either. For example, Skin Laundry, a chain in NYC, offers a 15 minute laser and light facial for $65. A quick Google search for laser clinics in your area is the best way to begin, and once you get a consultation, ask as many questions as your heart desires. If you need more guidance, here are my suggestions:
How much does this laser treatment cost?
What kind of laser is used?
How much downtime will I have?
How many treatments will I need to achieve the results I want?
There are plenty of options on the market, but armed with the right information and an arsenal of questions that you can unapologetically bestow upon your laser tech or doctor, you can find the one that's right for you. As for me, I'm looking forward to the next time I can visit the good people at Vivid Face in Miami, and until then, I'm going to enjoy my Beyonce-status skin smoothness and mentally transport myself to South Beach, bouncing in the club where the heat is on.