Experts Say These 7 Surprising Things Can Help You Change Your "Type" In Dating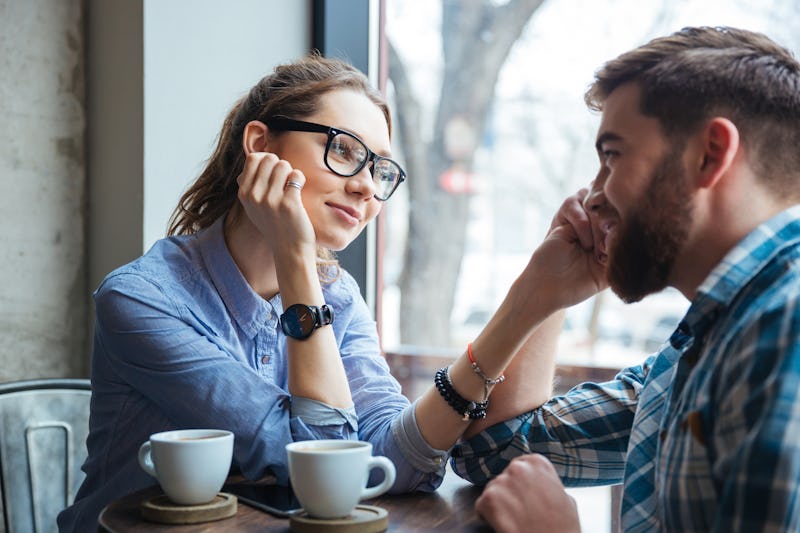 Shutterstock
Whether you recognize it or not, you probably have a type. In fact, a 2019 study published in the Proceedings of the National Academy of Sciences of the United States of America found that most people have a "type." No matter how different everyone you date may seem, there's likely going to be one very distinct trait they all share. Truth be told, it isn't easy to consciously change the type of people you usually go for. But if you're tired of the same old thing over and over again, experts say there are things you can do to change your type.
"It's very possible to change your dating type," Celia Schweyer, dating and relationship expert at Dating Scout, tells Bustle. "At some point, a person can change their dating course — sometimes towards trouble, but often towards a more satisfying relationship."
According to Schweyer, desires are very similar to behavior. Both can be learned. While it may take a while for you to successfully move away from dating the same type of people, you can do it. It's all about acknowledging your "wants, needs, experiences, and mistakes to change for the better," she says. So here are some surprising things that can help you change your dating "type," according to experts.