These 4 Zodiac Signs Like To Move Fast In Relationships, According To Astrologers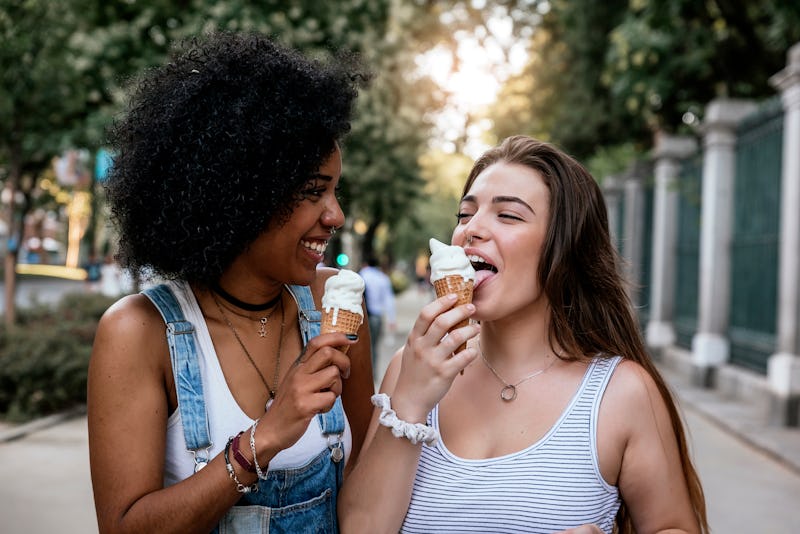 Shutterstock
Some folks like to take their time when getting to know a new partner, and aren't so into moving in together or meeting each other's parents until far down the line. Other people move fast in a relationship, not paying attention to timelines that are most common. If you're one of four zodiac signs, you're likely to prioritize going all in over proceeding with caution, according to an astrology expert.
Anyone of any sign can choose to move fast or slowly in a relationship. But some zodiac signs tend to take things at a certain speed. Virgos, for example, are likely to want to take their time to get to know a partner. Virgos tend to expect perfectionism of both themselves and of their partner, Karrie Myers Taylor, an astrologer for life empowerment, tells Bustle. "This level of idealism leaves Virgos with high insecurities, so they like to take things slow to ensure that they won't get hurt or disappointed," she says.
Of course, moving quickly can totally work for you. Maybe you feel that when you meet someone you know you'll have a future with, waiting isn't that important to you. Just make sure that you're giving yourself enough time to process your feelings and build a solid foundation for the relationship so that it can be a lasting one.
Here are the zodiac signs that are most likely to move fast in a relationship, according to an astrology expert.