If Your Partner Doesn't Do These 7 Things, You're Forcing Your Relationship To Work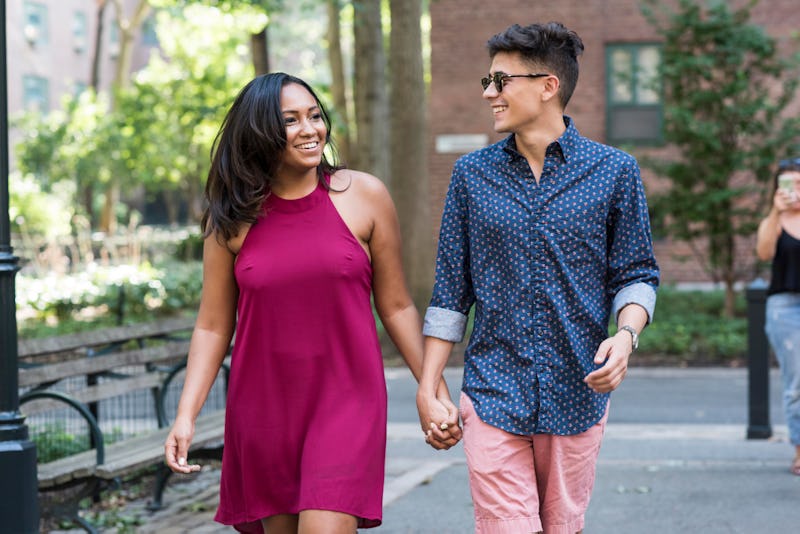 Working hard and giving your all to something is never a bad thing. But when it comes to relationships, there is such a thing as doing too much. It's important to be aware of how much effort you are putting in. If not, you may be trying too hard to make a relationship work.
As you probably know, relationships aren't easy. When there's distance or your relationship is in a rut, you'll need to put in the necessary effort to to turn it back around. But just remember, a relationship is a partnership. You can't be the only person investing energy into it.
"You'll keep working and working, thinking if you do this and that the relationship will get better or simply survive," relationship expert and author April Masini tells Bustle. While it may seem harmless to put a bit more effort into your relationship, this can cause resentment to grow even if you're not aware of it. "That feeling of resentment is a surefire sign that you're working too hard to make something work," she says. "You're basically working alone on a project that isn't right for you."
So how do you know if you're actually forcing things to work? Pay attention to your partner's behavior and the way they make you feel. If you can't say your partner does the following things, you may be trying too hard to make a relationship work.