If Your Partner Talks About These 7 Things, It May Be Emotional Abuse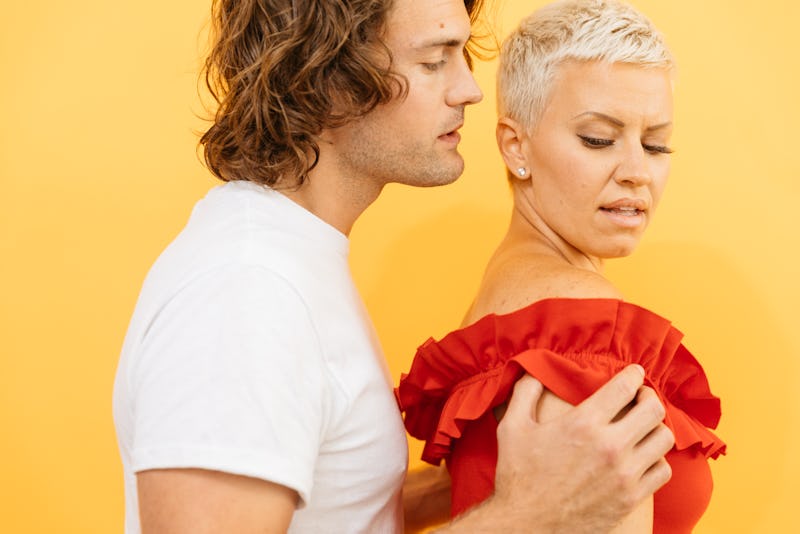 Ashley Batz/Bustle
Emotional abuse is complicated, and since it happens within the confines of relationships, it can feel hard to pinpoint. If you feel that something is off, but are curious what the signs of emotional abuse really are, there are some psychologist-approved tactics. Abusers have certain narratives — and these narratives play out in what they talk about.
Conversations with emotionally abusive partners result in a range of feelings, like guilt, defensiveness, and even sometimes the questioning of your reality. While conversation topics are just a part of the larger pattern of abuse, they can still provide a good amount of insight into the nature of your relationship.
"Essentially, emotional abuse is [experiencing] symptoms of depression, anxiety, or post-traumatic stress as a result of being exposed to someone attempting to exert their power and control over another," Essence Cohen Fields, licensed professional counselor and founder and executive director of First Love Yourself Counseling, tells Bustle. "It is important to remember that emotional abuse is very personal. The subjectivity in which it is measured can lend the threshold of the experience to look different in each person." These varying factors can impact whether isolated behaviors count as abuse.
And in any relationship, whether or not the hurtful moments are technically abusive, you still deserve to feel comfortable and safe. Here are eight things your partner might talk about if they're emotionally abusive, according to experts.