8 Ways To Help Your Partner If They're Reluctant To Take Feedback In Bed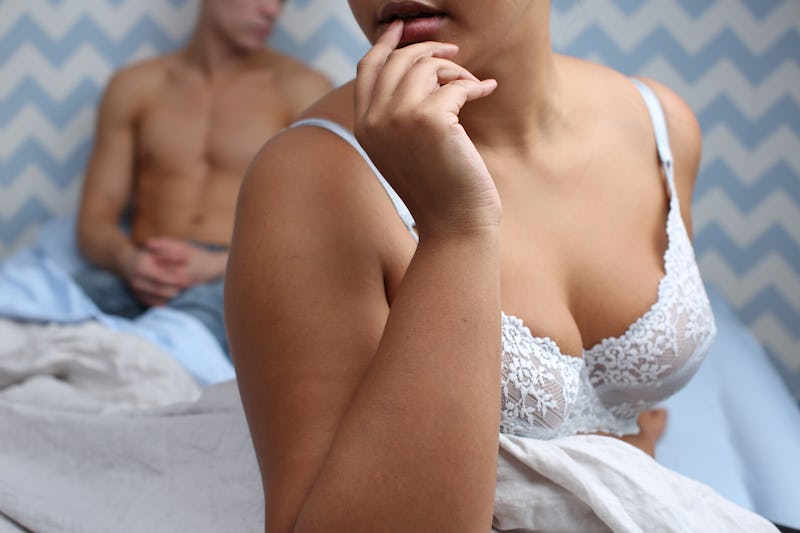 Ashley Batz for Bustle
Sexperts always stress the importance of communicating what you want in bed to your partner. It's as if everything can be solved by great communication — and often, it can. But what if you communicate everything perfectly and your partner doesn't listen? For some people, the challenge isn't giving feedback but getting their partner to take it.
"Your sexual satisfaction is equally as important as your partner's," psychologist Laurie Mintz, Ph.D., author of Becoming Cliterate, tells Bustle. "And, if we are going to be understanding (albeit not tolerant) of their getting their ego involved, if this is a male partner, we need to realize that they've been heavily socialized to equate their manhood with their ability to please a woman. In fact, one recent study showed that men view women's orgasms as a masculinity achievement. However, they've often been misguided that the key to your orgasm is them thrusting hard and lasting long, and this makes some men reluctant to take direction, especially for clitoral stimulation. But, in the end, if they won't take direction, it's likely time to find a new partner."
Here are some tips for getting your partner to listen to your feedback if they tend to ignore it, according to experts.