Here's What You Should Know If Your Saturn Return Happens In 2020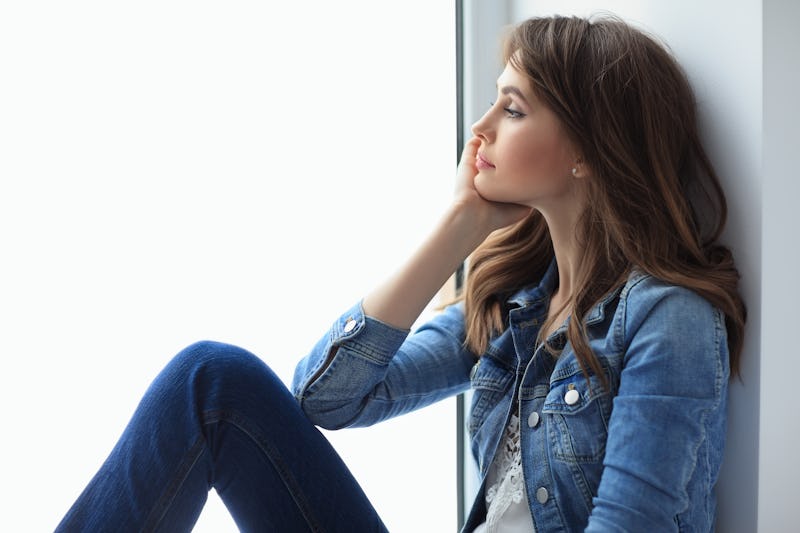 Shutterstock
Your late 20s are often seen as a time for major change in your life. It's a time to get more serious and become more of an adult. Some do that by making major moves in their career, buying their first house, or getting married. There is an astrological reason behind why so many big things happen in your life at this time. Eclipses and retrogrades are phenomenons that occur every so often and can shake things up for a short period of time. But nothing can bring about major life change than the astrological rite of passage that is your Saturn return. If you're born between 1990 and 1991, 2020 will be a very interesting year for you.
"Saturn is 'the taskmaster,' and is the planet that rules all structure in our lives," Leslie Hale, an astrologer with Keen.com, tells Bustle. "A Saturn return is an astrological cycle where the planet Saturn returns to its place in your personal chart, or in other words where it was when you were born."
It takes Saturn about 30 years to go through a complete cycle, and in an average lifetime, people will experience between two to three Saturn returns. According to Hale, the first return usually occurs around 28 to 30 years old, and the second one happens at 58 to 60.
"If we live long enough, we experience a third Saturn return in our late 80s," she says. "The Saturn return energy will be felt strongly in the few years after these ages as well as during this time."
The truth is, it's not the easiest period to go through. Anytime you're being pushed to grow and change, it's going to be challenging. So here are some things you should know if your Saturn return happens in 2020.