5 Ways Having A 9-5 Job Can Affect You If You're A Restless Sleeper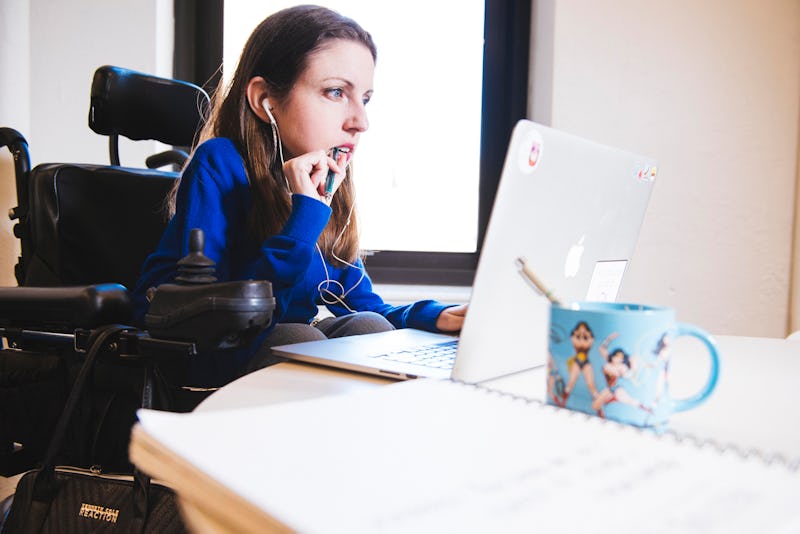 BDG Media, Inc.
It's a truth universally acknowledged that many of us sleep, well, terribly. Waking up regularly in the night or sleeping fitfully and lightly, restless sleep is all too common. If you happen to land a nine-to-five job with strict daytime hours, there are good and bad sides for your restless nights. While regular hours can be good for regulating your sleep schedule and reducing the disruption that might be contributing to restless nights, other elements — like unstructured weekends, high-pressure professional environments, and the particular hours of your job — might make your restlessness worse.
Restless sleep can be attributed to 'restless leg syndrome', a neurological condition that the American Academy of Sleep Medicine explained causes muscular twitching and movement in the night. However, if you're just experiencing a lack of sleep because of tossing and turning, it could be due to anxiety, stress, depression, internal pain, digestive issues, fluctuating sugar levels or an irregular sleep cycle. The true causes of restless sleep are highly individual, and the effects of a nine-to-five position on your sleep will depend on what's been keeping you awake and why. If you've accepted a new job with regular office hours, and tend to have interrupted or restless sleep, prepare to experience some changes.